Interior Design Tips to Completely Redesign Your Living Space
Any living space in your home could very well pose a challenge to keep organized, especially the living room or recreation room, as these spaces have multi-use functions. It probably seems like a never-ending task to maintain order in many of your living spaces.
There are many ways to organize a living space and give it an entirely new look and feel. The goal of organizing is to make items easier to find, add some aesthetic appeal and greater functionality to a room.
Here are eight organizational tips to help you completely redesign a living space.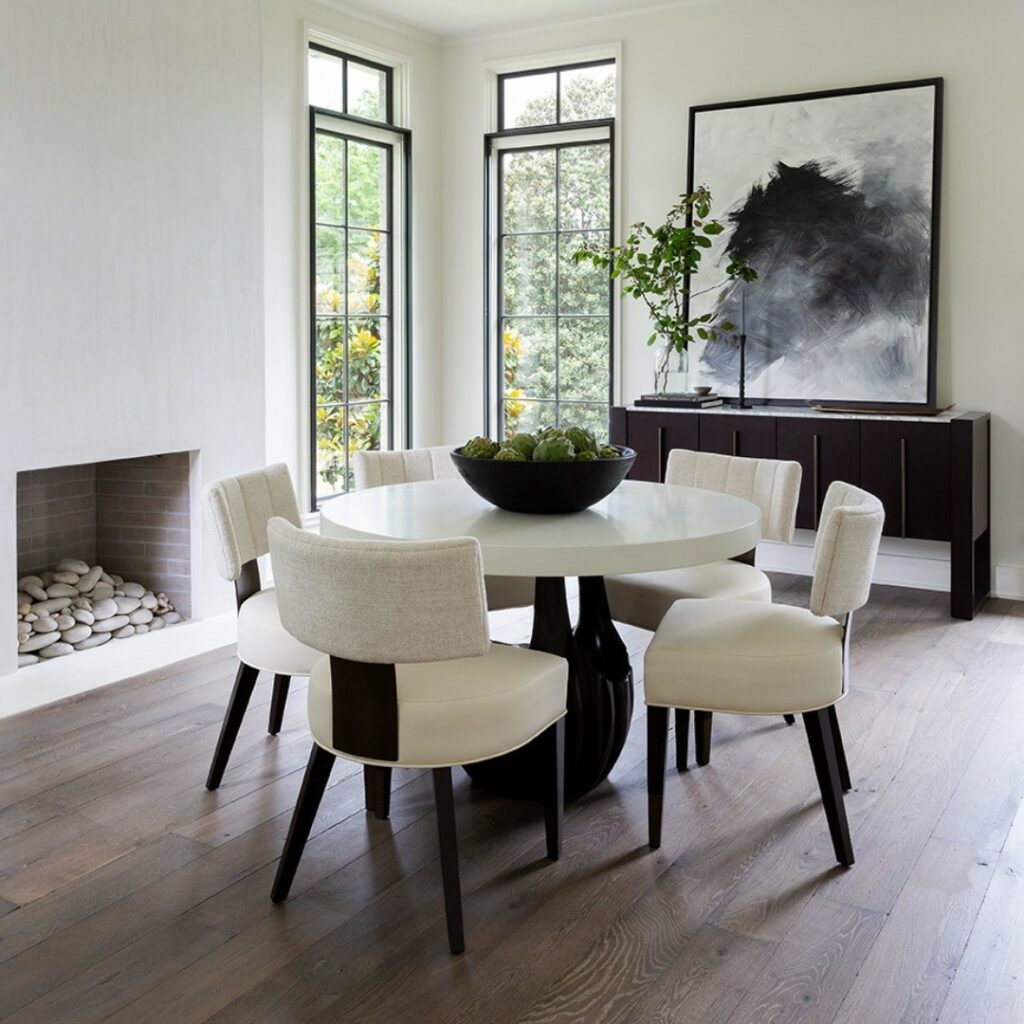 8 Organizational Tips to Redesign a Living Space
Eliminate Out-of-Place Items
As you walk through a room, make a point to pick up anything that doesn't fit with the décor of the room. Like for your living room, remove items that contribute to a state of messiness. Return items that should be in another room to their appropriate storage spaces.
Declutter Visible Areas
Make it a point to declutter a living space, like the living room, where guests are likely to notice. You also want to have realistic goals when you declutter. For example, you will always have certain small and useful things like remote controls in the living room.
Maybe there are cushions on the floor or magazines strewn on the couch, for example. Perhaps the remote is on a chair or throw pillows are on the floor. Simply by putting things where they belong and restoring order, a space like the living room will have a refreshed appearance.
In your living room, consider creating small areas of storage that are practical, but also add some style to the room. You could put in living room shelving or freestanding cabinets, for example. With these changes, you've completely redesigned your living space.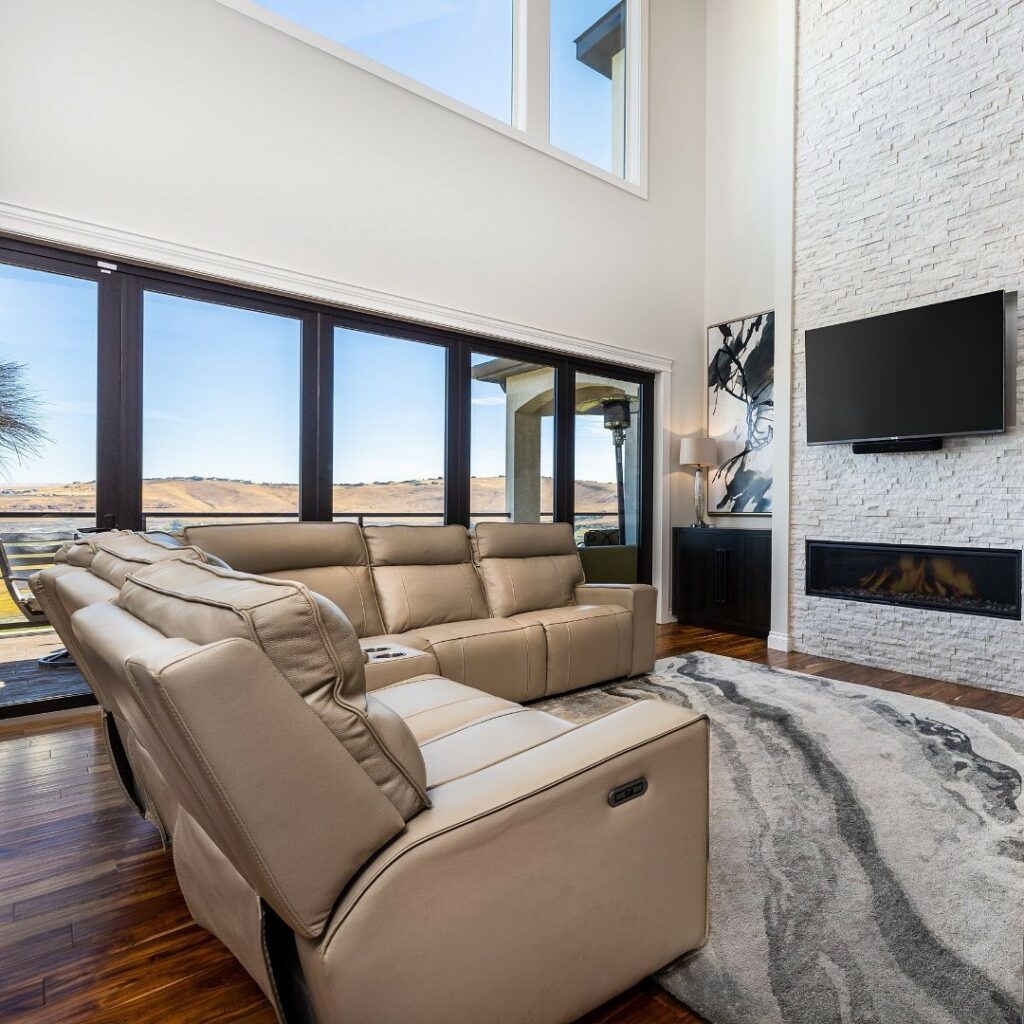 Plan for Multi-Use Living Room
Looking at your living room, for example, it has various functions. It can serve as a peaceful oasis, the center point for playing games and watching TV, and a guest hub where you entertain company.
You could even incorporate home office ideas into your living room. You may want to have your living room double up as a study. So, you might put in storage or living room organizers that blend with the background. This enables you to maintain a composed appearance. Even as you add these items to your living room, you could allow for decorative elements that underscore the artistic style of the living room. This enables you to redesign your living space.
Keep Everything in Full View
Though it might seem counterintuitive, keeping objects in full view when organizing your living room adds to the style of the room. Abide by the principle that everything does not have to be taken out of sight as it pertains to living room storage. What's more, decorative solutions could offer distinctive aesthetic qualities.
You may decide to do a cluster of floating shelves or implement stunning wall décor ideas, as both would be the perfect solution for an open-plan living room. The floating shelves, for instance, would produce an element of interest that captures the attention of guests. You also enjoy the advantage of keeping side tables and coffee tables clear of clutter.
Concealed storage can be quite useful to hide items that you don't need regularly. It is an appealing combination to mix high level open shelving with concealed storage. Utilize open shelving to display photos, artwork, and books. Celebrate your book collection with big pieces of open joinery.
Employ Use of Color to Distract From Necessary Storage
As you set out to redesign your living space – such as for your living room – keep in mind that storage, while it must be central to your design, does not necessarily have to be visually dominant.
For example, technology plays a major role in the vast majority of living rooms. However, the trend in interior design is toward concealed solutions. So, you might think about keeping the living room TV hidden in a dedicated small living room storage space. Selecting a focus, like a complimentary living room color scheme, will take attention away from the room's purpose while still having it appear like any other living space.
Consider Function
Take a few minutes and determine if there is anything in a particular living space that bothers you. For example, when you're lounging in the living room, do you have to go to an adjoining room to obtain the entertainment console or bring in games to enjoy? You can make the necessary changes by keeping media-related items and board games in the living room.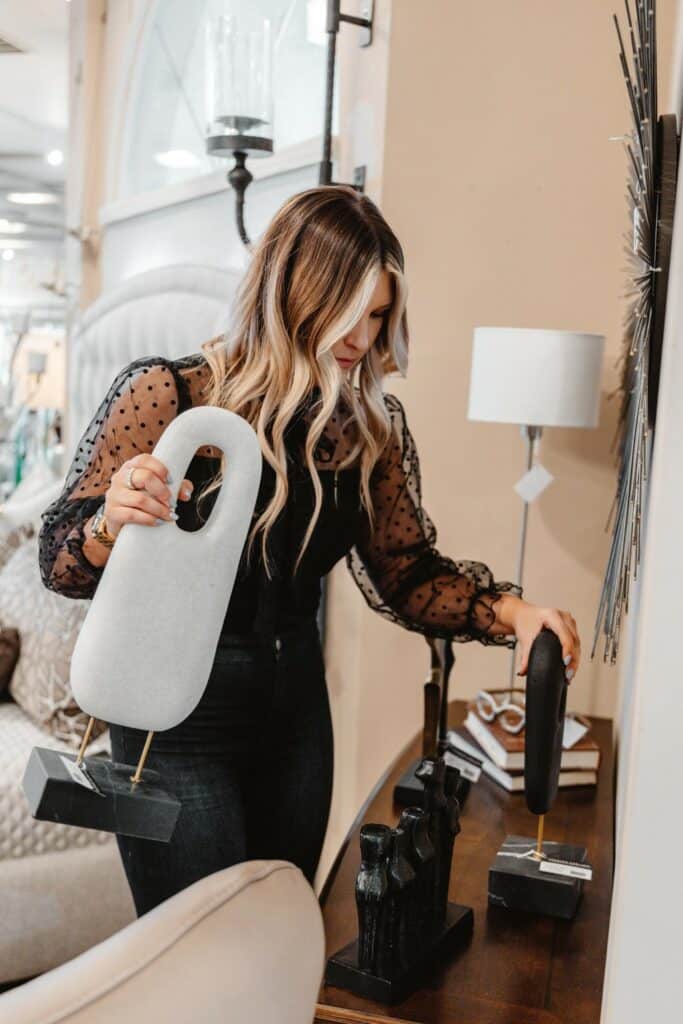 Set Aside Space for Treasured Items
One example of treasured items when it comes organizing a living space are books. Seek out a dedicated area for your growing home library. If you've used up space on your living room shelves, search for unused space in the home to showcase your book collection.
An idea for better use of space while organizing a living space is, if you reside in an older home, you might be able to take advantage of alcoves or shallow recesses in the family room where you could keep your books. This gives your house a warm, lived-in feel.
Utilize Double-Duty Furniture Solutions
There is a lot to be said for freestanding and built-in storage benches as they come with numerous designs that can enhance the unique style of a living space. You could consider organizing drawers in these units as this is quite useful when it comes to keeping soft furnishings like cushions and throws available, as well as providing an easy place to store away unused toys.
Taking these actions will redesign any living space.
Spencer Carlson – Helping You Design Your Dream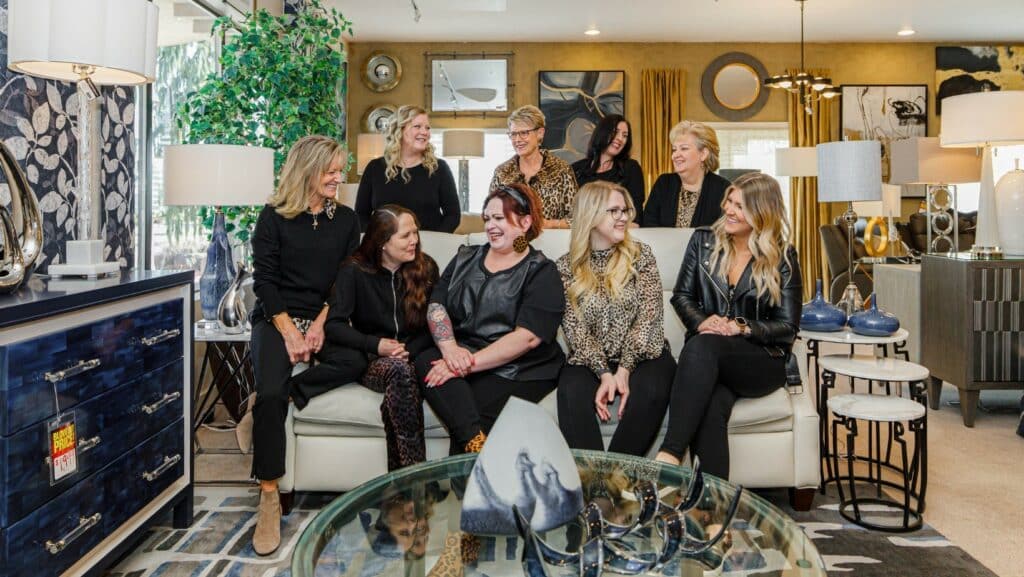 From furniture to window treatments, artwork, and accessories, Spencer Carlson Furniture & Design is the only place in the Tri-Cities area where top-quality products are combined with passion and designer knowledge to transform your home into a stylish, customized environment!
Our designers will work with you to develop a new direction for your home or room design. We work with you throughout the entire design process, from conceptual design to implementation.
We have proudly served the Tri-Cities area since establishing our business in 1993. With over 50 years of combined experience, we can make your home one of a kind.
We invite you to Schedule an Interior Design Consultation with Spencer Carlson today!