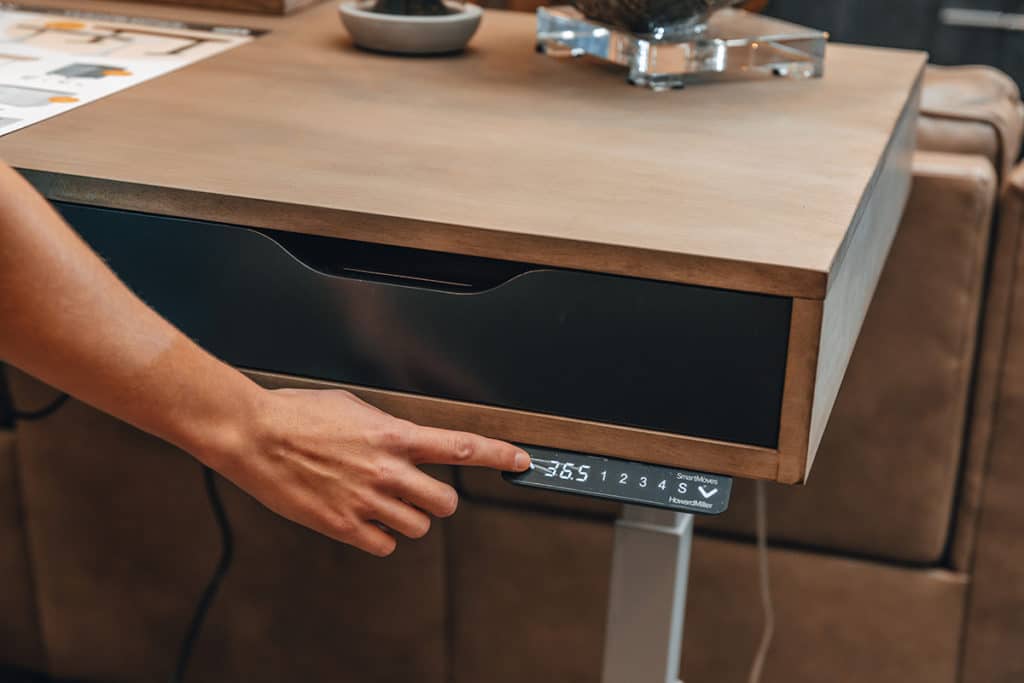 Benefits of Custom Shelving
There are practically no limits to what custom shelving can do for a room. The right shelving can transform a living space, creating the effect of more space while also bringing much more organization to an area.
Custom shelving has the potential to revitalize your home décor and make an artistic statement by punctuating the motif of a room that you want to showcase for parties at home. Custom shelving can also add elegance and style to any room while enhancing the aesthetic beauty of your home.
In addition to adding bold accents to your home's interior design, custom shelving has many practical advantages. Shelves can hold a wide variety of items that include books, jewelry, antiques, shoes, and framed photographs. In fact, custom shelves are an ideal organizational solution for any room in the home. Perhaps you use custom shelving for books in the study or cooking essentials in the kitchen.
No matter the use, shelving designed specifically for your home could be a main feature of any interior design undertaking.
Benefits of Custom Shelving in your Home
Custom Shelving Enhances Space
For any small room in the house, whether it is a bedroom or guest room, custom shelving can enhance that space. Maybe you designate a wall to put in a shelving system. Another option is free-floating shelves. Reorganize your items and see how it can transform a room.
As you will see, custom shelves have the potential to give the impression of having more space in the smallest of rooms. Custom cabinetry, for example, can provide the amount of storage you require without taking up unnecessary space.
You can apply this same principle of enhancing space to a small apartment that has an open floor plan. Use shelving units to partition off the living room from the kitchen area, for example. This gives the effect of separate spaces in your apartment.
In your family room, utilize shelf space to keep DVDs, remotes, and photo albums. Shelving enables you to create space in the most congested of rooms in your home. Plus, this adds appeal to your home décor.
Custom Shelving Showcases Your Personality
Embedded in your home décor are motifs that reflect your unique style and personality. You can use custom shelves to display your aesthetic sense. Afterall, anything you choose to put on custom shelving represents your tastes and interests.
You can show your creative flair with the choices you make in your custom shelving selections and how you have them positioned. You might apply custom shelving to a custom closet that is designed to fit you space, as well as your needs. When set up your custom shelves, you tailor it in a way that taps into your personality.
Customized Shelving Can Help You Maximize Your Closet
If you happen to have a small closet, you probably are thinking of ways to optimize your space. From a practical standpoint, custom shelving could be the solution. You could consider bars and baskets when it comes custom shelving ideas for your closet. These would be useful in organizing your clothing and other items.
You can apply this optimizing principle to larger closets, as well. For example, transform a walk-in closet into a personal dressing room. Put in a floor-to-ceiling shelving unit to keep your clothes in. Further change up the interior design of your closet by putting in a small bookcase to hold your perfumes and accessories. Make your shoe collection more visible by using bookcases to showcase them, while also making it easier to find just the shoes you're looking for.
With these custom changes you have made your closet more organized and more aesthetically appealing.
Shelving can Serve as Storage
As you consider revamping your interior design, eliminating clutter is a first step. What better way to achieve the decluttering goal than by leveraging custom shelving. Storing items that are taking up unnecessary space is one way to go. Shelves have universal applications as they can hold many different types of items.
Shelving Provides Beauty and Decor
When you think about it, custom shelving can complement your interior design. Consider textures and colors when it comes to your custom shelving. Maybe your built-in custom shelves could be a focal point over a furniture piece.
Use custom shelves to inject your interior design with creative flair. It's all about placement and pairings when it comes to how custom shelving can enhance the aesthetic appeal of your home décor.
Shelving Protects Valuables
In addition to showcasing beautiful items that have aesthetic appeal, custom shelves can also be used to safeguard valuables. For example, use built-in shelves to keep items that you don't want to lose, while also hiding them from public viewing.
Spencer Carlson – Helping You Design Your Dream
From furniture to window treatments, artwork, and accessories, Spencer Carlson Furniture & Design is the only place in the Tri-Cities area where top-quality products are combined with passion and designer knowledge to transform your home into a stylish, customized environment!
Our designers will work with you to develop a new direction for your home or room design. We work with you throughout the entire design process, from conceptual design to implementation.
We have proudly served the Tri-Cities area since establishing our business in 1993. With over 50 years of combined experience, we can make your home one of a kind.
We invite you to schedule an interior design consultation with Spencer Carlson today!