Warm Up Your Space with Accent Lighting
Selecting the right lighting for each room and area of your home should be a thoughtful, creative exercise that results in providing the perfect illumination throughout your house. Each space in your home should have sufficient light, while also allowing for a stylistic lamp to potentially enhance the artistic theme of a room. 
You can choose table and floor lamps that complement the other lighting and furnishings in your home. At Spencer Carlson, we have many different types and styles of table lamps to choose from that will bring out the beauty of your home. 
At Spencer Carlson, we carry the best-in-market table and floor lamps. Let our highly skilled interior decorators help you choose the best lighting solution for all rooms and areas in your home!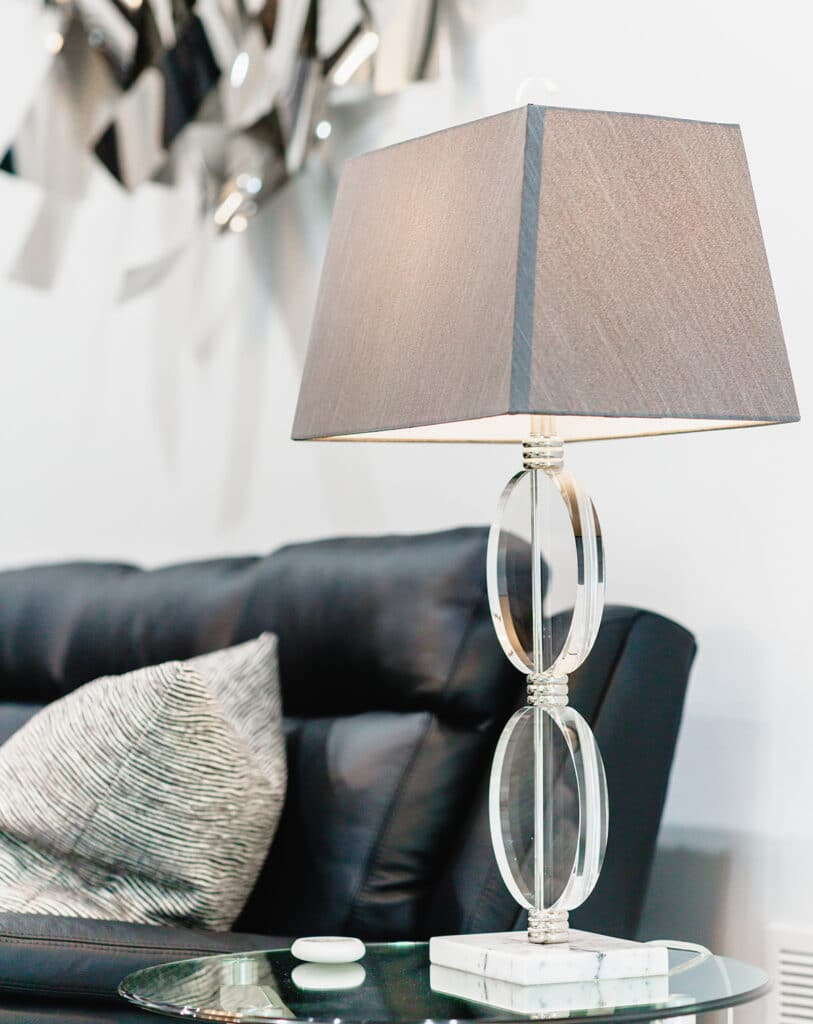 Illuminate Your Space with Custom Lighting
Lighting is an important element in interior design and can determine how much a space will be used. Spencer Carlson Furniture & Design in Kennewick, WA can help you choose the best lighting solution for every room of your home so that you have sufficient light to complete everyday tasks and set the right mood. Our range of interior lighting choices includes hanging lamps, chandeliers, flush-mount ceiling lights, wall sconces, track lighting, recessed lighting, floor lamps, desk lamps, and table lamps.
Because interior lighting is mounted from a wall or ceiling it is often an afterthought when it comes to decorating. But without the proper lighting, a room can be dark and uninviting. The fact that it is a necessary part of a room does not mean it should only be functional, however. Instead, choose lighting that not only serves a purpose but also adds visual interest and appeal.
At Spencer Carlson, we carry the finest options from some of the best lighting companies around. Select a bead-draped candelabra-style chandelier from Livex Lighting or Crystorama as the crowning jewel of your traditional dining room. Or dine in your contemporary eat-in kitchen under a unique ceiling-mounted light fixture from George Kovac Lighting.