10 Trendy Interior Design Tips to Maximize Your Living Room Storage
When contemplating the dual goals of implementing stylish design with identifying storage solutions for your living room, you want to make sure you don't sacrifice one for the other.
There are many ways to fine-tune the art of organizing in your living room while still adding new forms of appealing interior design to keep it looking fresh and new. By undertaking the pursuit of creating more storage solutions in the living room, you strive to make things easier to locate and keep various elements beautiful enough to continually admire.
One good way to approach this endeavor is to look for storage that fits with your living room design so your living room feels cohesive. The key to effective living room storage is to implement a mix with some storage for show and some neatly concealed, all while maintaining an aesthetically pleasing look and feel to the living room.
For example, you might think about adding in some closed storage that include cabinets and console tables for items such as remotes and cables.
Here we will address ways to utilize 10 trendy interior design tips in order to optimize living room storage.
10 trendy interior design tips for Adding More Storage into Your Living Room 
1) Convert Space Under Stairs If You Have Open-Living Room
Having built-in living room furniture gives you the opportunity to be imaginative when you are searching for extra space that is able to house shelving and drawers. Interior designers have seen significant growth in recent years in homeowners converting their under-stair area with an open-plan living room. This is one good way to create more living room storage.
What is gaining popularity as homeowners favor renovating over relocating is using under-stair ideas as a storage space or workspace for the whole family, or even making it into a multifunctional area.
2) Plan for Multi-Use Living Room
Traditionally, many of us enjoy our living room to be a dedicated space that serves as a peaceful retreat where we can decompress and enjoy quality time with family. And yet, as working from home has become a popular option for staying healthy and safe during the two-year long Covid-19 pandemic, we think of ways to best incorporate home office ideas into our living room.
One interior design tip is to organize the living room in ways that maintain a serene ambiance while finding storage or living room organizers that blend into the background. This is where built-in shelving and a desk can work in a curated scheme. You want to strive for subtle as you allow the decorative elements of your living room to predominate amidst the "invisible" storage spaces.
3) Make Space for Cherished Items
We know many of you out there are probably book lovers, so you will likely be familiar with the continuing challenge of finding enough space to accommodate an ever-expanding home library. After you've used space on the living room shelves, look around for any "dead" space that could be better used.
If you have an older property, you may have natural recesses and alcoves that make them suitable for books. This will make your entire home feel warm and lived in.
4) Put in a Chic Sideboard
Sideboards offer ideal living room storage as you can utilize them to conceal clutter. Use the top of a sideboard to curate some attractive décor. No matter what stuff you have inside, your sideboard gives your living room a chic and sophisticated appearance.
5) Install Floating Shelves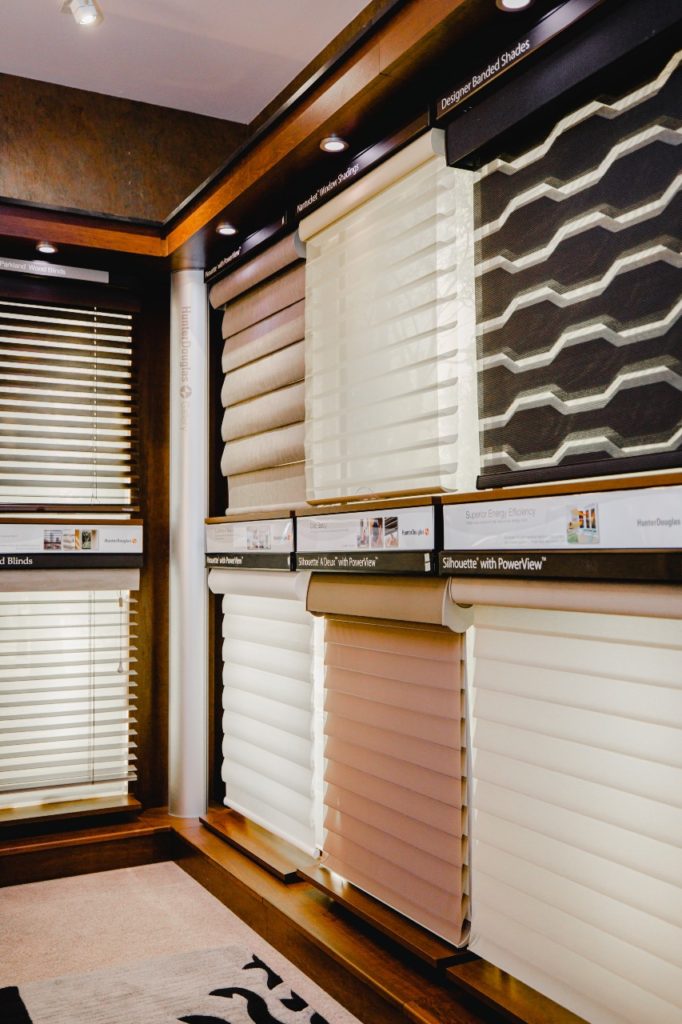 Floating shelves provide you with quick and easy living room storage that is easy to put up in a short amount of time. They offer versatility, as they can double up as décor space. What's more, they also have the potential to bring some texture and personality to the living room.
6) Utilize Color to Distract from Necessary Storage
As you set out to create an organized living room scheme, function – like storage – should be central to your design. However, it does not need to be visually dominant.
While the presence of media – from big-screen TVs, stereos, video game consoles, etc. – is an important element in many living rooms, the trend is toward completely covered solutions. For example, the TV might be hidden within a dedicated small living room storage space, perhaps along one side of the wall.
Choose a focal point, such as a complementary living room color scheme, that will divert attention from the living room's purpose, while making it feel like any other living area.
Keep in mind that there exists a delicate balance between aesthetics and utility in your living room. You want the interior design of your living room to be inspired and yet also be grounded in practicality.
7) Select a Coffee Table with Storage in Mind
For another interior design tip, when you pick out a coffee table, make sure it offers some storage. You might consider one that has drawers or cubbies to put miscellaneous items in. Your coffee table can inject the living room with more character while giving you plenty of space for living room storage.
8) Bring in Double Duty Furniture Solutions
You can look to built-in and freestanding storage benches for smart storage solutions and not worry about sacrificing aesthetic appeal in your living room. The sleek and attractive designs of many built-in and freestanding benches offer perfect stowaway spots while even enhancing the décor of your living room.
9) Try a Storage Sofa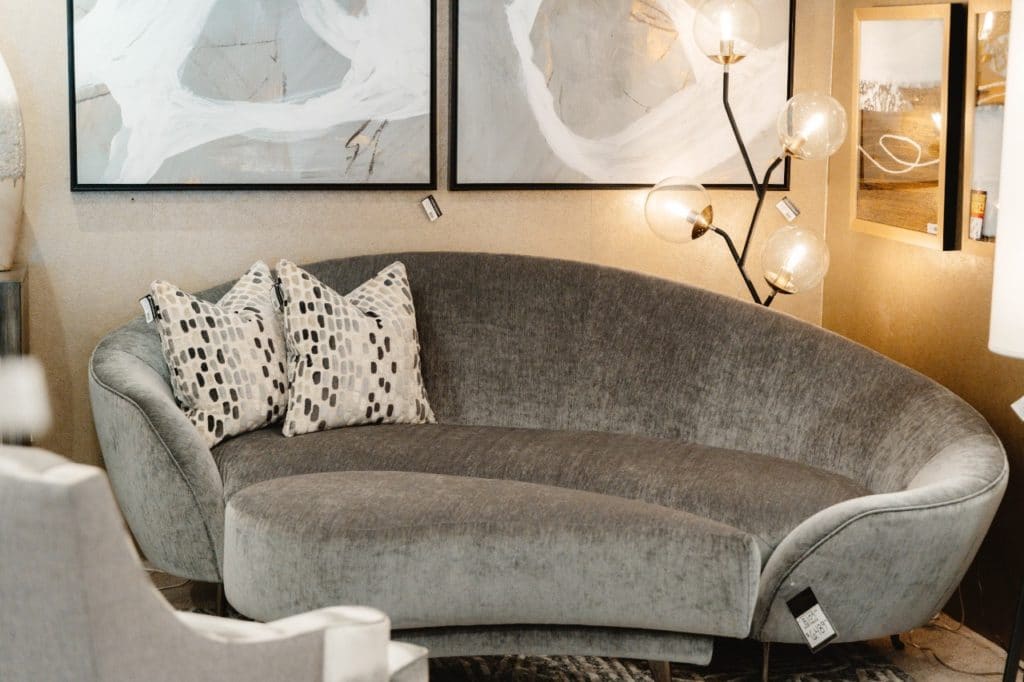 It is true that sectional sofas have been in and out of style over the years, but they are gaining in popularity as creative homeowners seek more subtle ways to integrate storage solutions into their living rooms. As many of us have spent much more time at home over the past couple of years, there has been a shift away from occasional seating, and a preference for more expansive comfort.
A big draw of larger sofas is that they are extremely comfortable, and they provide great options for living room storage compartments.
10) Create Displays with Glass Cabinets
Here's another interior design tip. You can create an eclectic feel for a living room with the right arrangement of stored items in a glass cabinet. Glass cabinets perform well at creating displays in your living room, while adding personality.
When you opt for a class cabinet over a solid one, you allow light to flow through so your storage feels less bulky and maintains a seamless quality with the décor.
Spencer Carlson – Helping You Design Your Dream
From furniture to window treatments, artwork, and accessories, Spencer Carlson Furniture & Design is the only place in the Tri-Cities area where top-quality products are combined with passion and designer knowledge to transform your home into a stylish, customized environment!
Our designers will work with you to develop a new direction for your home or room design. We work with you throughout the entire design process, from conceptual design to implementation.
We have proudly served the Tri-Cities area since establishing our business in 1993. With over 50 years of combined experience, we can make your home one of a kind.
We invite you to schedule an interior design consultation with Spencer Carlson today!