Enhance & Warm up Your Space
At Spencer Carlson, we carry an extensive selection of rugs that will bring warmth to your home and help complete your space.
In addition to the stylistic advantages of area rugs, they also serve in many other capacities that include the practical and the intrinsic. For example, rugs substantially reduce the noise in your living space. Rugs are quieter to walk on and they absorb sound from the air. Hard surface floors, in contrast, amplify sound. So if you are wanting a calm, relaxed vibe in your home, area rugs will ideally serve that purpose.
Area rugs enhance a living space by helping you feel grounded. For example, an area rug can serve to anchor the furniture in any given room. This might give the room a cozy, intimate aura, making that room a focal point for relaxation and rest in your home. A large rug can be placed underneath various furniture pieces in the living room, for example, creating a cohesive ambiance. 
Our interior design experts at Spencer Carlson will help you choose the perfect rugs for your house. You'll see just how effective rugs can be at enhancing your living spaces.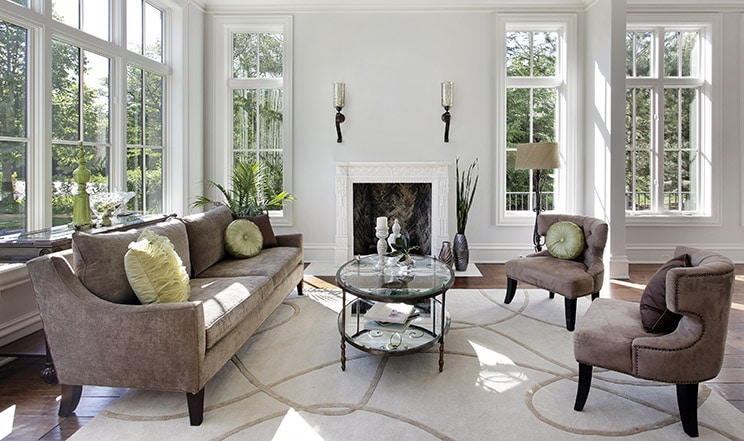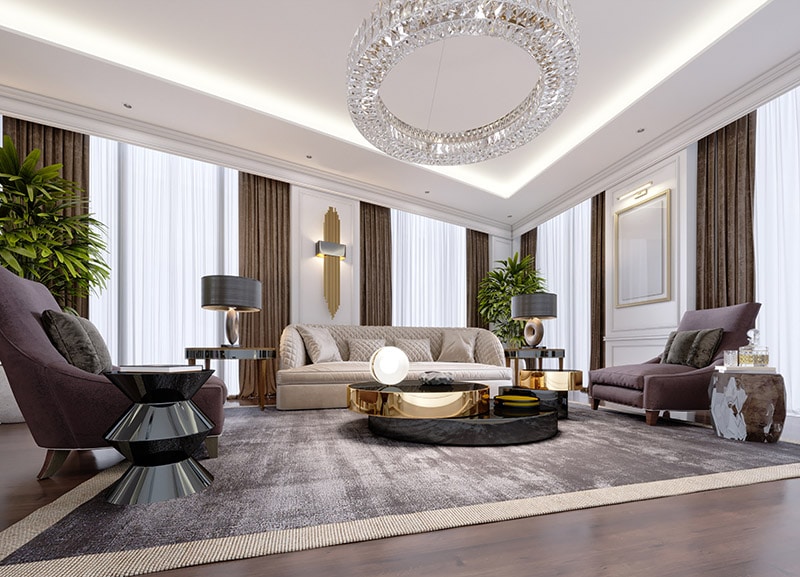 Anchor Your Space with a Rug
We offer a variety of sizes, colors, and styles for both indoor and outdoor spaces. From traditional hand-knotted wool and silk rugs to contemporary machine-woven polyester and polypropylene rugs, we have what you need to suit any room- and any budget! We also offer custom rug designs and carpeting.
Visit our Showroom, located at 413 N Kellogg St, in Kennewick.
View our Hunter Douglas Gallery of blinds and window treatments in addition to furniture, lighting, area rugs, wall décor. We have the best selection of accessories in town! Our interior design experts are here to help you create a space that you will be proud to call home. Contact Us to schedule your appointment today!
Spencer Carlson Furniture & Design
Stop by today to take a look at the many options for any room in your home. Our showroom is conveniently located at 413 N. Kellogg Street in Kennewick, Washington, or we are happy to come to you for an in-home consultation. Please contact us if you would like to request an appointment.
Proudly serving Kennewick, Pasco, Richland, West Richland, and surrounding areas with interior design services, furniture, upholstery, and custom window treatments, including blinds, shades, draperies, curtains, plantation shutters & more.