Proudly serving Kennewick, WA, and the surrounding areas.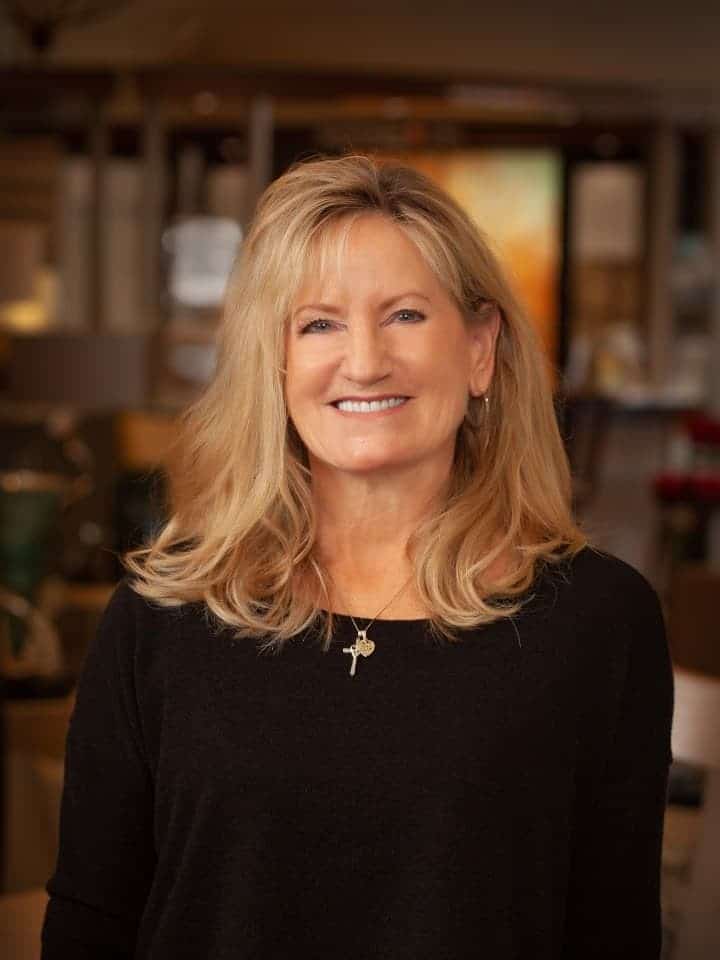 KATIE CARLSON
OWNER & INTERIOR DESIGNER
Katie's natural talent for design was apparent as a child. At the age of 8, her grandmother allowed her to redesign many of the rooms in her home. She would re-position the furniture; pick paint and the fabrics for the draperies. Her grandmother would then buy all of the supplies and they work together to put everything together.
As an adult, Katie studied at the Sheffield School of Design. She then spent one-year designing custom window treatments. She has a passion for window treatments and has designed many sophisticated styles. "I believe window treatments make everything come together in a room."
Katie's eclectic style uses old and new, contemporary and traditional, bringing a vibrant new energy to any room. Her sense of color and texture adds the finishing touch which makes every room shine. Her enthusiasm for every project, no matter the size, is apparent and results in repeat clientele and many referrals. She believes her biggest job is to listen to the client.
"If you listen well they will always tell you what they need by telling you about how they live. She believes all of us here at Spencer Carlson can design a beautiful room, but our goal is to create a beautiful room in the eye of the client."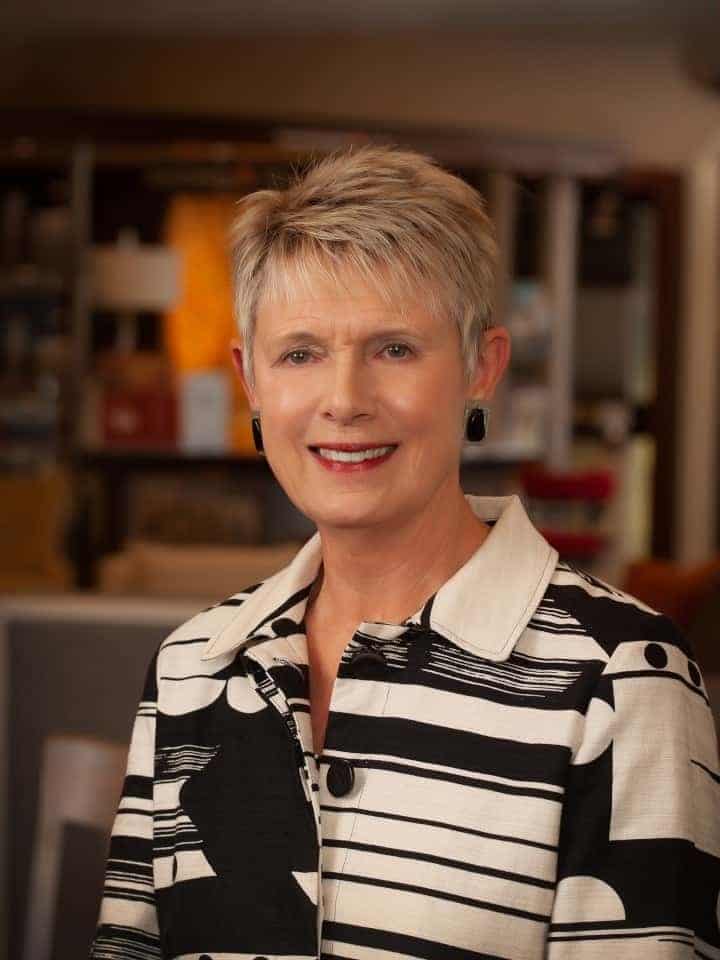 PAULA SPENCER
OWNER & INTERIOR DESIGNER
Passion: a strong or extravagant fondness, enthusiasm, or desire for anything.
Do you know what it's like to find your passion at a young age? Well, it's rare, for those that do; they have been given a gift. Paula recognized that gift and knew she had to follow it to wherever it would take her. Before her cap and gown were hung, she was off and running to Bassist Institute in Portland, one of the best design trade schools on the West Coast. There she would absorb the knowledge needed to add to her passion to be as good as she is today. That was in 1976 when she came back to her hometown and opened her first business at the tender age of 20. Since then she has been working with clients from all walks of life, all economic backgrounds, and most importantly, all personalities.
You can find her knee-deep into new construction, Parade of Homes, commercial office space, a simple family room for a big family looking for the balance between a big screen TV and entertainment space, all the way to that big house located high on the bluff overlooking the Columbia River. Most importantly she is comfortable in all of those spaces with each and every client, no matter the challenge at hand. Paula finds the greatest compliment when a client calls and says, "I love what we've done."
MARY HESS
INTERIOR DESIGNER
Living and working in the Tri-City area for over 40 years, I consider myself very fortunate to be able to combine my love for furniture, creativity, and people into helping you create a beautiful and functional interior that best reflects YOU! Working as a consultant, you provide the budget and a little bit of inspiration and I will guide you through each process of room design! Listening is the first step to creating the perfect space and choosing the look that you want to live in. Modern to traditional, coastal, vintage, transitional, or eclectic – together we will find your design style! I love to work with personal pieces and bring them into a newly created space.
Here at Spencer Carlson, we do floor and space planning, color and finish consulting, furniture and material selection, art, and decor placement, product sourcing and procurement, and blind and window treatments, both commercial and residential. No matter your project, great or small – I will be honored to help you with a personalized and thoughtful design that best fits you!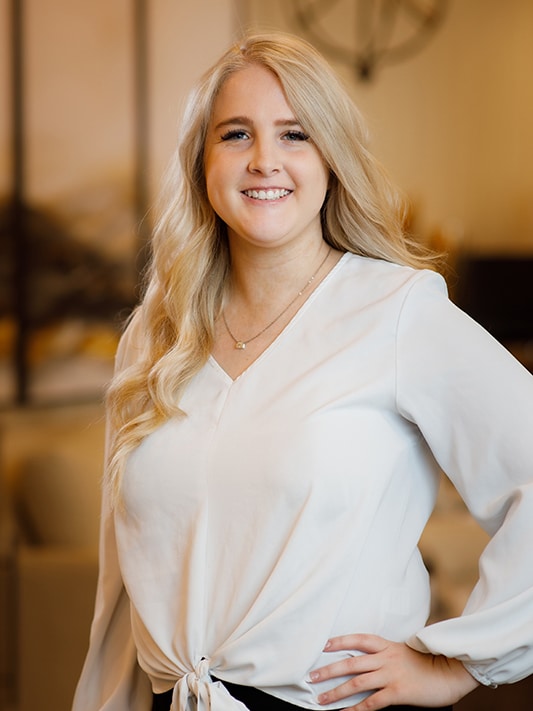 ELIZABETH MCDONALD
INTERIOR DESIGNER
Elizabeth has called Tri-Cities home for 19 years graduating from Richland High in 2016. She continued her education at the University of Idaho where she received her Bachelor of Interior Architecture and Design, with a minor in Architecture, in May of 2020. Elizabeth's preferred design style is transitional, and she loves how timeless it can feel and how it brings old-world traditional to a contemporary level.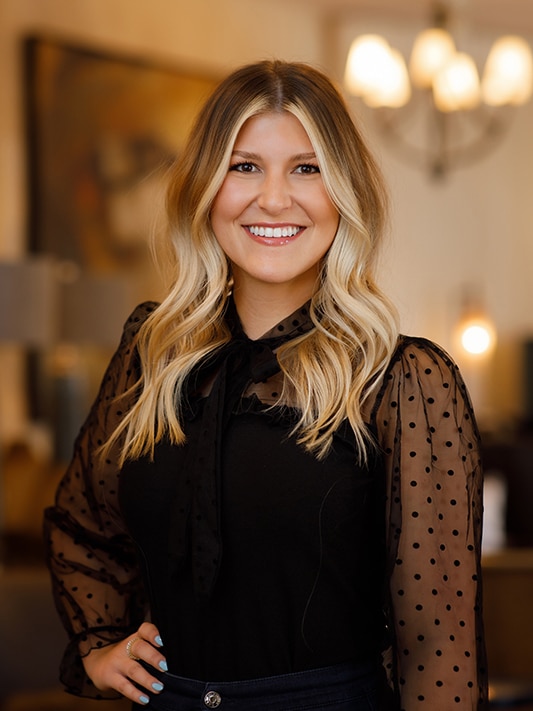 MCKENNA LYSHER
Interior Designer
McKenna grew up in the Tri-Cities, graduating from Kamiakin High School then going on to school for Interior Design at The American Institute of Interior Design in Fountain Hills, AZ. After graduating, McKenna flipped and staged homes in Phoenix and worked at a design firm in Scottsdale, AZ before she landed here at Spencer Carlson.
Her favorite design style is Mid-Century modern because she loves the history and character of the homes. Frank Lloyd Wright is her favorite designer because of his attention to clean lines and blending nature with architecture. When not working, McKenna enjoys spending time boating on the Columbia River and thrifting at local Goodwill stores and thrift shops.
ALI WILSON
Interior Designer
Ali grew up in the tri-cities and worked alongside her mother Valerie learning the art of sewing and design. She moved to Las Vegas in 1994 and attended The Interior Design Institute of Nevada.
Ali has been an artist, musician, and designer for most of her life. She moved back to the Tri-Cities in 2003 and began working for Spencer Carlson.
She loves all styles of design and will work alongside her clients to create a home that reflects their style.