Is Furniture Selection Included in the Interior Design Process?
Your home is a reflection of you – your personality, values, and lifestyle. Whether you are moving into a high-rise condo and want to design from scratch or you plan on renovating a historic home to its stately traditional origins, the design of your home's interior will affect how you interact and enjoy your space for years to come. Today, we are sharing with you the key aspects and benefits of interior design, including the most common question about furniture selection.
One of the most common questions we get asked about interior design is whether it includes furniture selection. The answer? Yes! Furniture selection is a crucial component of interior design as it dictates much of the style and flow of a space.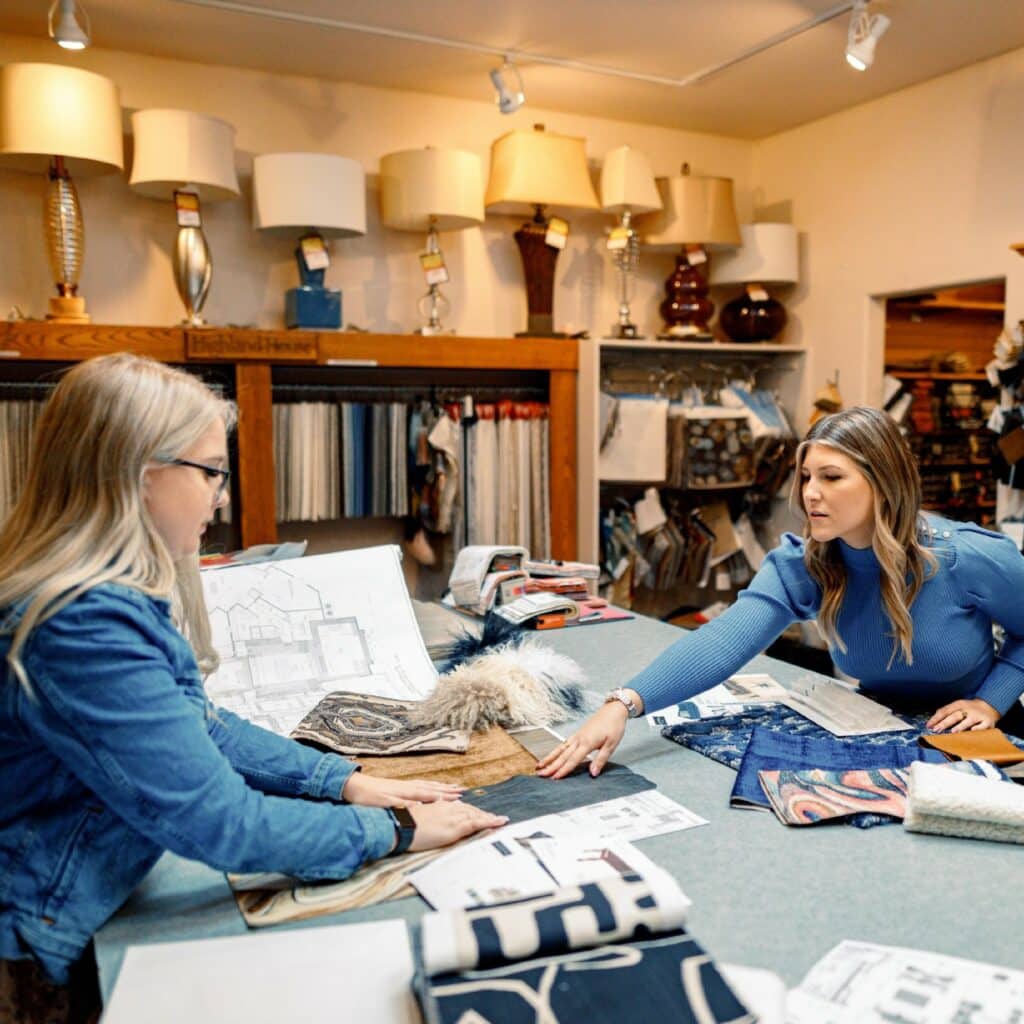 The Benefits of Interior Design Furniture Selection
There are various benefits of furniture selection when working with an interior designer. Let's take a look at the three primary benefits.
Firstly, interior designers have far more training and experience than the average homeowner in choosing furniture. Many homeowners get tripped up in the furniture selection realm by buying furniture too small or too large for their space. Interior designers' background allows them to visualize a space and how its potential can be used the best.
Secondly, interior designers are, obviously, well versed in design. Frequently, homeowners buy furniture pieces one at a time, ending up with a mishmash of uncomplimentary styles, fabrics, and colors. An interior designer creates a space as a whole. Whether a homeowner brings in furniture from a previous home or is starting from scratch, an interior designer can utilize furniture selection to create a beautiful space that flows seamlessly and with style.
Thirdly, not only do interior designers have the training and design experience, but they have a network of craftsmen and sales representatives at their fingertips. They can find you high-quality furniture that is both in your budget and suits your specific design preferences. In addition, interior designers can locate unique statement pieces that will make you the talk of the town! 
What Services Are Included in Interior Design?
Interior design is more than just picking out furniture; it is the unique creation of an entire space that will change how you live your daily life forever. Here are other essential interior design services.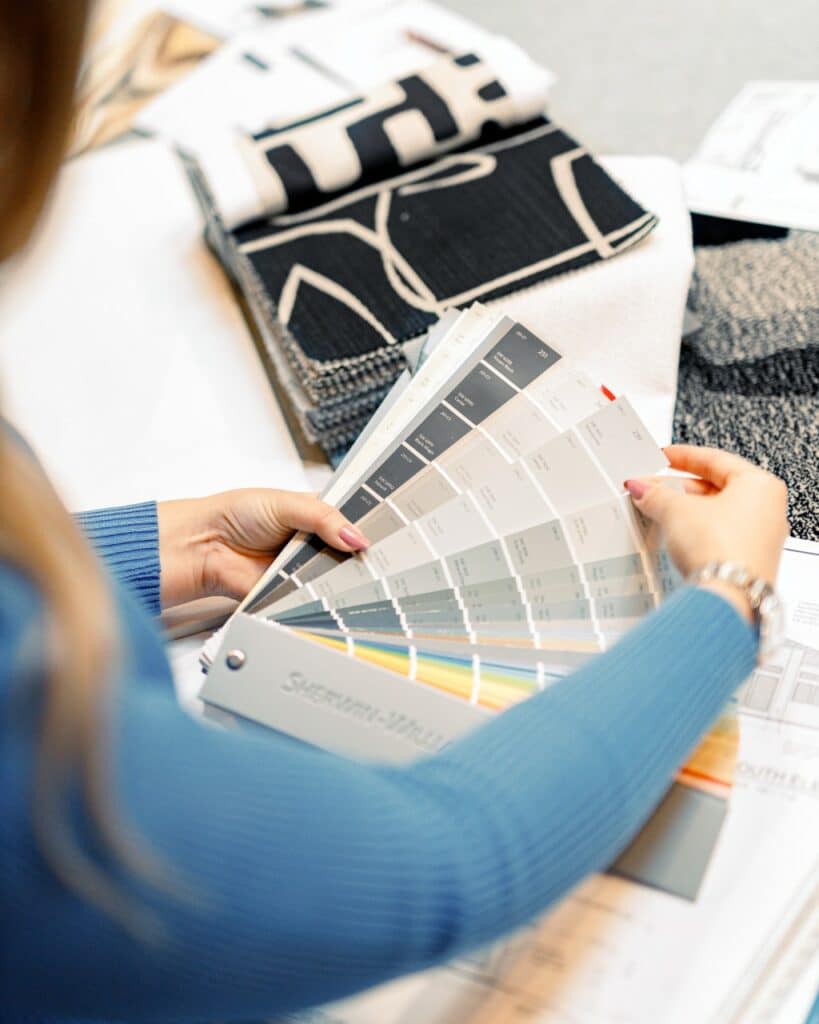 Paint Color Selection
Determining the best paint color for a space is challenging. While some spaces would benefit from warm color palettes, others look better with cool or bright color palettes. Rather than guessing which paint color will suit your room best, an interior designer will consider all the factors of the space before providing a homeowner with options.
How? By looking at the room's existing conditions like natural light, artificial light, floor plan, and decorative features, your interior designer will provide you with the best options to highlight your space.
Floor Plans
Each room in your home has a unique flow, from the entry points to the windows to the furniture. You want your room to be easily maneuverable, comfortable, and beautiful. To do this, an interior designer will create various possible floor plans utilizing your existing structures and new furniture selection to design a space that speaks to your heart.
Flooring Selection & Rugs
A large part of interior design often goes unnoticed until it is a problem is the floors. The simple addition of a specific flooring type or even a rug can make a huge difference in a room. For example, an area rug can serve to anchor the furniture in any given space. This might give the room a cozy, intimate aura, making that room a focal point for relaxation in your home.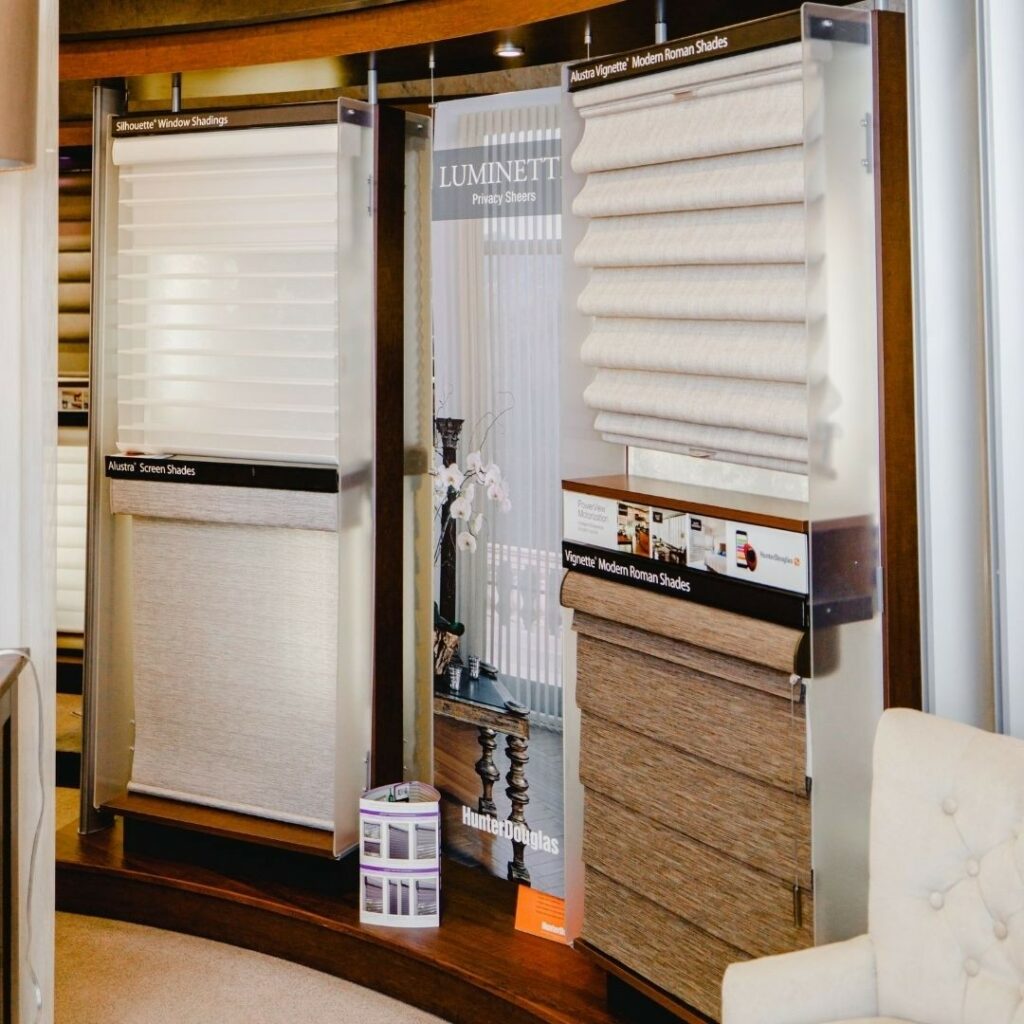 Custom Window Treatments
Just because your home is downright beautiful doesn't mean you want nosey neighbors or the random passersby peering into your windows. That means you must have a way to cover them. Rather than picking dull shades, a part of interior design is custom window treatment.
For example, we at Spencer Carlson Furniture & Design offer a large selection of custom Hunter Douglas window treatments, including sheers and shadings, honeycomb shades, shutters, horizontal blinds, vertical blinds, Roman shades, roller shades, and woven wood shades to give you a wide array of options for your space.
Lighting Additions
Unless you are building your home or are willing to remodel, most homes have predetermined lighting from windows and ceiling lights. However, not all homes are designed to provide the best lighting possible, which is where lighting additions come in. Your interior designer can enhance your space with a subset of furniture selection: table and floor lamps. They will provide a selection of options that will not only give you the additional lighting you need but will compliment your existing style.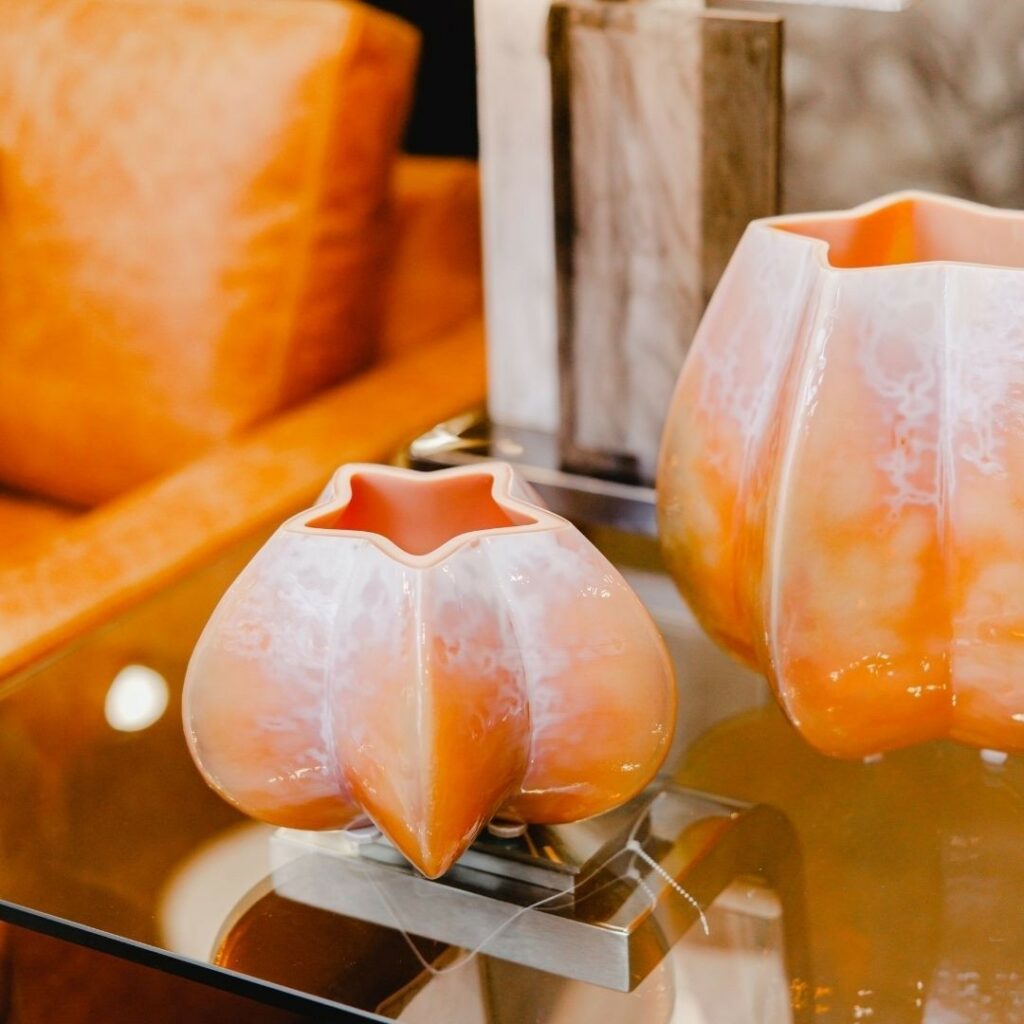 Art & Accessories
The accents and accessories in your home are what add that personal touch; they are those items that dictate your style. By considering what art and accessories you bring with you into your new design, your interior designer can provide unique items that will enhance your style and décor to the next level.
Coordination with Workers
One of the most time-consuming, annoying aspects of designing a house for homeowners is dealing with the workers. Coordinating schedules, being available to unlock doors, and keeping a watchful eye that everything gets done according to plan can be downright stressful, especially for those who work full time or live a busy life.
A perk of interior design is all of that is taken care of. Your interior design team will coordinate builders, remodelers, electricians, plumbers, painters, delivery services, and everyone else to ensure that you get a streamlined project.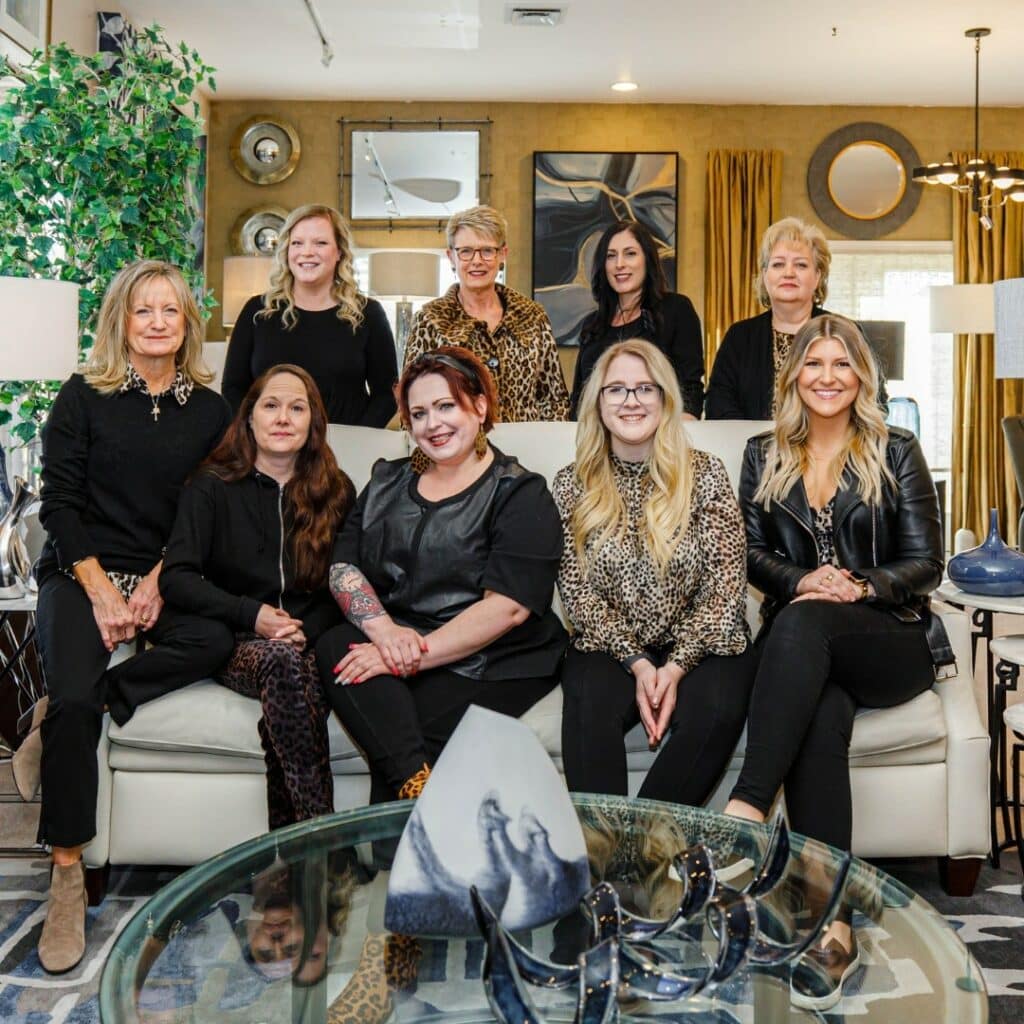 Spencer Carlson Furniture & Design – Design Your Dream Home Interior
From conceptual design to implementation, Spencer Carlson Furniture & Design has guided countless homeowners in the Tri-Cities through the home design process. With passion, expert training, and extensive experience, we offer our clients top-quality products and incredible designers that will lead their home's interior towards a new, beautiful look. For more information, please book a consultation with us.