The first advent of fall may vary depending on where you live. But you will see some signs that would indicate the changing of the seasons, and tell you that it's time to bring out your fall decor. For instance, you will feel the air becoming crisper, particularly during the mornings, and you will feel the temperature dropping. Most people will even notice the difference in the way the air smells.
Nature will always announce its arrival. If you are still oblivious to the signs, you will likely notice the leaves changing colors and falling right on your porch or front yard when you open the door to start your day.
Once you notice the changes, it is a sign that you need to start decorating for fall.
But to be more specific about it, you can start hanging your fall home decor as early as September or October. By this time, you can display your thanksgiving decorations if you are worried about getting some bemused looks from neighbors and visitors.
Easy Tips for Your Fall Home Decor
As Halloween nears, you don't have to jump into the bandwagon and put some scary monsters on your porch. You can buy tall glass vases and then fill them with gourds or bounty pumpkins. These will hold your autumn branches or some marigold or lavender flowers. In the same vein, you can simply put pumpkins with vintage frames to give off that creepy vibe while still retaining elegance.
When decorating for fall, choose ornaments and decorations that would not be outdated as you skip from one holiday to the next–Halloween, Thanksgiving, and Christmas. If you are the type to fuss over Halloween, then chances are, you will also have some themed decorations related to the event. Do not confuse your fall decor with your holiday displays.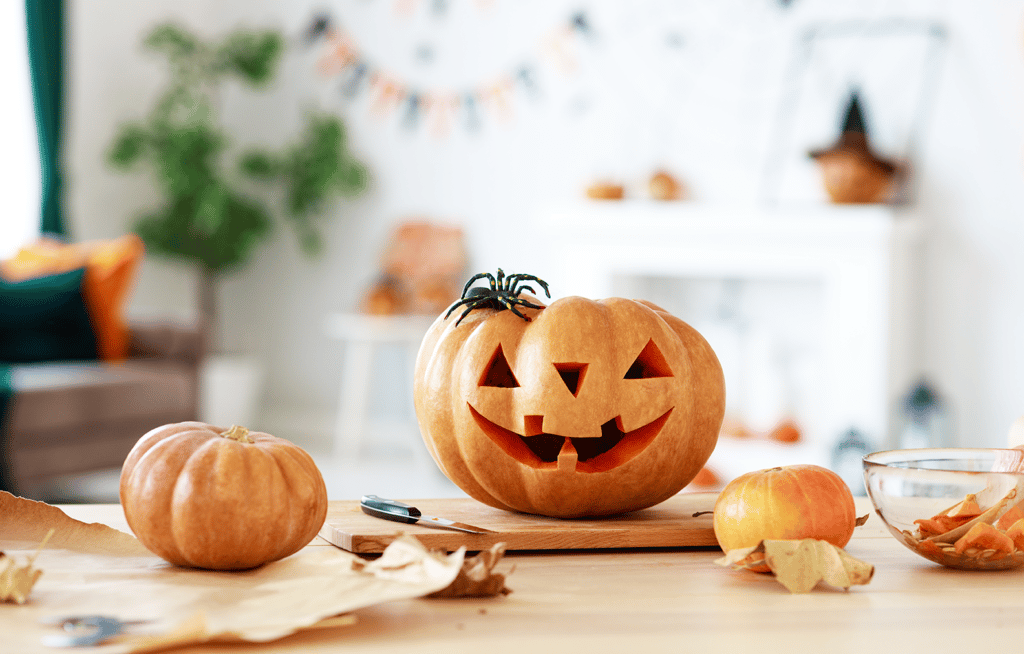 Place a woven basket on your dining table or coffee table. You can put grapes, pears, apples, pomegranate, passion fruit, and other colorful fruits. The basket can become the centerpiece when you decorate for Thanksgiving. The best thing is that the fruits are edible, so nothing is wasted.
Bring out the copper. The use of copper for fall home decor has grown in popularity in recent years. The shiny metal can easily stand out even if you bury it underneath the blooms and other ornaments. They are also relatively cheap and last a long time so that you can get the most value of your investment.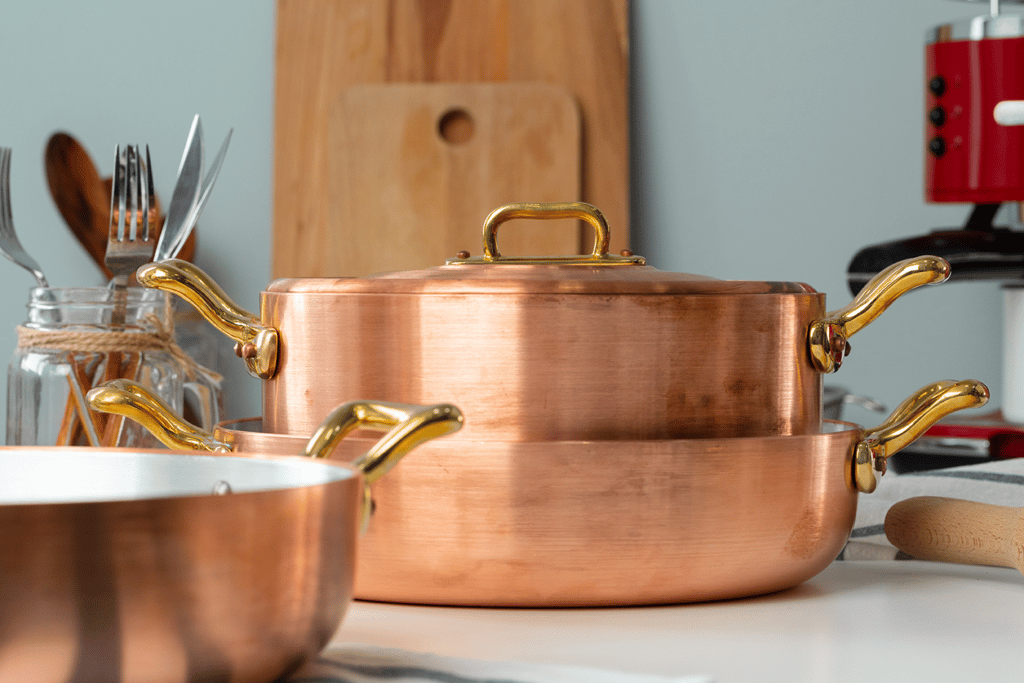 Play with texture and color. The fall holiday is perhaps the only time where you are allowed to bend the rules of decorating a little. But the best advice is probably to blend colors that are found in nature.
Make your home more inviting by adding porch planters. For blooms, you can add marigolds, chrysanthemums, hydrangeas, petunia, ferns, tropical plants, and caladiums outside your door. They do not cost much and will immediately enhance the look of any home. Meanwhile, if you are busy, consider low-maintenance plants, such as hardy hibiscus, shasta daisy, coneflower, perennial geranium, catmint, and sedum, among others.
The Yuletide season is associated with festive colors like red and gold. However, you can't go wrong with brown or beige for your fall decor, especially early into the season. Brown is also flexible in the sense that you can create warmth by mixing it with warm colors like yellow, red, and orange. You can also opt for a more muted look when you blend it with gray or blue. The varying gradients of brown, along with a splash of yellow or red, will mimic the foliage of autumn and bring that vibe into your home. A red quilt or blanket that you drape on your sofa will add an accent and break the monotony.
If your interior has warm and neutral colors like gray, sandy brown, pearl white, smoky, chalky yellow, and sage green, then it would be easy for you to shift between seasons as you do not have to do so much. You can create an endless permutation of Halloween, Christmas, and thanksgiving decorations.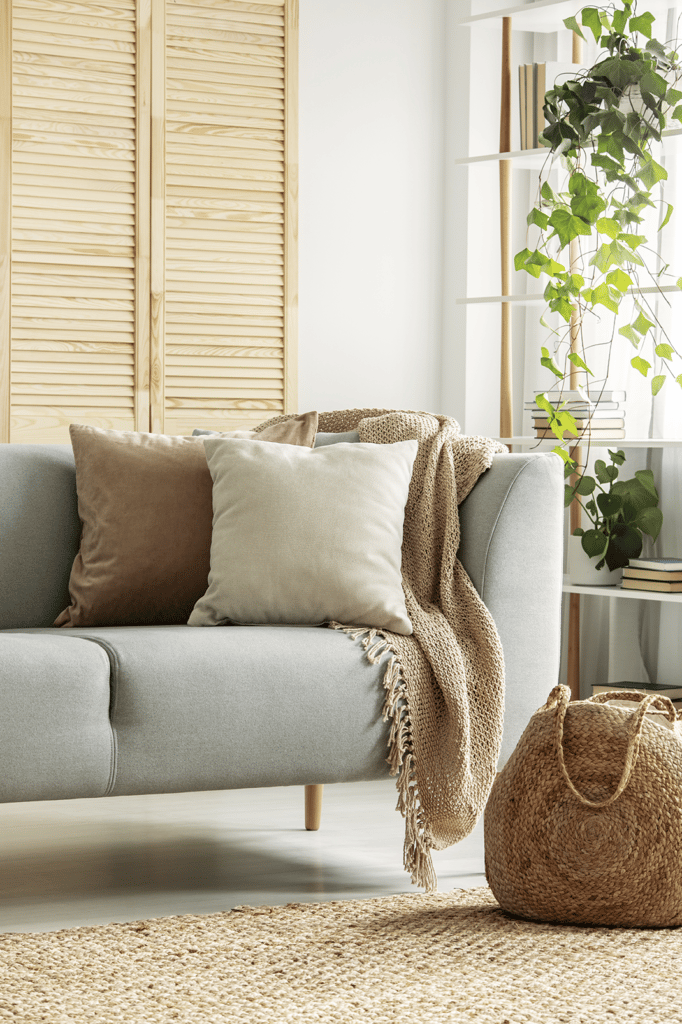 Each season offers a new opportunity to decorate your home. But decorating for fall is perhaps the most anticipated activity for most families, especially the kids. Follow the tips above for your fall home decor and cut yourself some slack. Not everyone is gifted with the talent for decorating, so practice makes perfect. It's the only way you can develop confidence in your decorating skills.
Seasonal decors are tricky because they remain relevant for only a short period. But if you need help curating the holiday and Thanksgiving decorations, It's All in the Details has the right designers for the job. We will find timeless pieces that enhance your home, transforming it into the showpiece that it is meant to be, as you navigate the most important celebrations of the year–Halloween, Thanksgiving, Christmas, and the New Year.
Click here for more beautiful fall interior design ideas to inspire you!
Spencer Carlson — Where Quality Meets the Needs & Details of Your Lifestyle
At Spencer Carlson Furniture & Design, we make it easy to design a space to look like it popped right out of a magazine. Our design staff is well versed in today's ever-changing style and they work diligently to create a space that is inspiring for you to find the perfect home décor!
Whether you are looking for a quick refresh or a complete home makeover, we love creating spaces that reflect our clients' unique personalities and lifestyles.
Schedule an interior design consultation today!