There is no doubt that workers in the U.S. are in overwhelming numbers performing their job functions from a home office. In fact, working from home is quickly becoming the new norm.
The office, with its décor punctuated with uniform cubicles, spacious conference rooms, communal break room, and open-space work areas, has given way in recent years to the personalized appointed home offices featuring big plants, funky artwork, ball chairs, sometimes with a sofa not far away, as the American workforce trades in their offices for their home digs.
According to census data, approximately 500,000 full-time employees primarily worked from home in 1980, making up 0.7 percent of the workforce. By 2017, this number catapulted to 3.4 million employees or 3 percent of the U.S. workforce. 
The coronavirus pandemic has certainly caused these home office numbers to skyrocket over the past year and a half.  And the latest lethal variants of COVID-19 – with their high transmission rates – are bringing about a return to government and business enforced restrictions on people's social movements and face-mask mandates, which is delaying or even ceasing, in some cases, the transition from working at home to returning to the office. 
A Gartner survey of company leaders found that 80 percent of them plan to allow employees to work remotely at least part of the time after the pandemic, and nearly half – or 47 percent – will permit employees to work from home full-time. A new PwC survey of 669 CEOs revealed that as many as 78 percent agree that remote collaboration will be around for the long term. 
As much as you might like or even be passionate about your work, staying motivated and keeping your productivity high when working from home can be challenging when you are surrounded by the creature comforts of home. Walking from your bedroom to wherever you call your workspace and switching from "home mode" to "work mode" isn't necessarily automatic, especially if you are close to a sofa or bed. Curating the space you work from is essential to your productivity and state of mind. 
It is important to invest the time and effort to make sure your home office is set up for optimal efficiency. You goal should be to hone the organization of your makeshift work area or home office so your boss doesn't detect any difference in your job performance.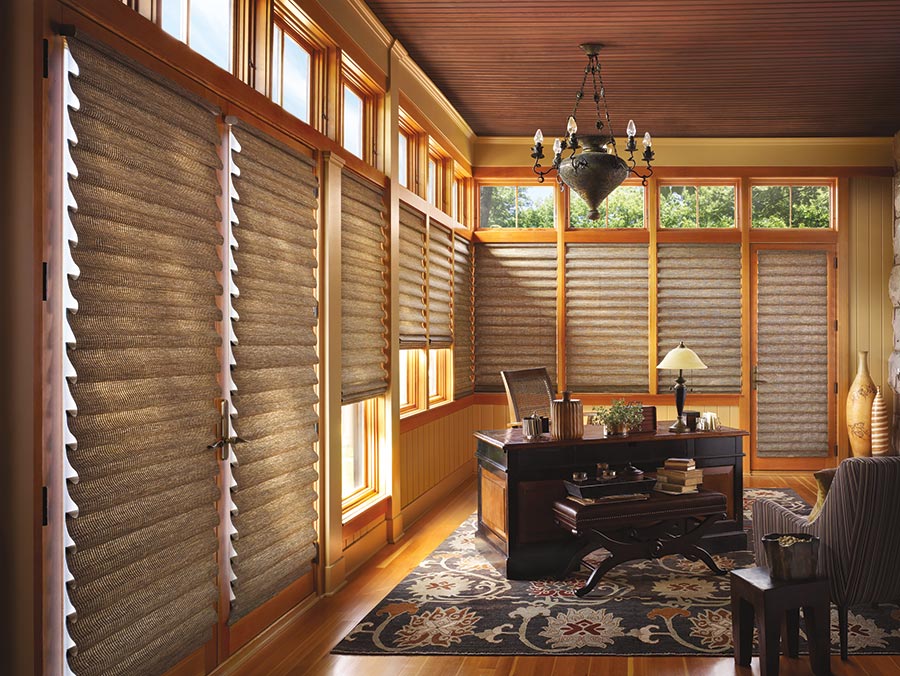 Ways to Upgrade Your Home Office
Even if your home office is not an ideal setup for working, there are simple measures you can take to make your environment conducive to work. A productive home office relies on smart planning and sharp organization.
Here are some practical ways that you can invest in such things as furniture, tools, and accessories to incentivize your motivation to work from home.
An Ergonomic Office Chair
Choosing the right chair that is designed to give you maximum lumbar support is one of the primary ways you can ensure a healthy and productive work environment. You can't perform at your best if your posture is out of alignment and you're uncomfortable as your neck is craned over, with your body slumped over your desk.
A comfortable ergonomic chair will help set you up for success as it minimizes back pain, and allows you to focus on your work. Studies indicate that employees who sat in ergonomic chairs reported fewer negative symptoms and experienced an increase in productivity of nearly 20 percent.
An Ergonomic Keyboard to Avoid Wrist Ailments
If you are typing on your keyboard, after many hours of pounding away on those keys, you could find yourself suffering from moderate to severe wrist pain. The more keyboard use, the greater the chances of being diagnosed with Carpal Tunnel Syndrome.
In contrast, an ergonomic keyboard will significantly lower your risk for hand or wrist injuries and increase your job productivity levels. Once you begin using an ergonomic keyboard, you'll realize how relaxed and speedy your hands are.
Choose the Right Desk
Your desk is a critical component of your home office apparatus when it comes to organization and efficiency. You need a desk that can fit everything important on it and provide some additional storage where you stow items that are used only periodically. Set up essential items on your desk such as your desktop or laptop computer, mouse, printer, speakers, and important tools such as a calculator, notepad, pens, etc.
What's more, having a comfortable, well-organized space to write is essential.
You might find it beneficial to have an elevated platform for your monitor and a sliding base for the mouse and keyboard. Consider a standing desk, as they are growing in popularity. They prevent you from sitting for long hours, which can lead to diseases such as diabetes, and cause weight gain.
A Reliable Wireless Router
Your work depends on having a robust router that will allow you to work seamlessly and productively over long periods of time. The last thing you want to encounter is contending with a faulty Internet connection. It gets in the way of performing your job functions and intermittent WiFi wreaks havoc on video conference calls.
A dependable and fast wireless router will enable you to work proficiently and avoid disastrous interruptions. It is a critical component of your home office equipment.
A White Board For Extra Organization & Inspiration
A whiteboard is an ideal item to log important ideas and put notes of inspiration down that make your workday more efficient and more enjoyable. Despite having so much technology available to you, your computer monitor is typically full of pages of critical information that you need for your job functions, not leaving allowances for note-taking, for example. 
A whiteboard affords you a clean and organized method for jotting down ideas and reminders that keep you on task so you don't miss a beat with your work schedule. 
Plants for Stress Reduction
Having plants in your home office is a perfect way to add joy and calmness to your day. Plants counterbalance your body's intense energy levels and built-up stress that accumulates from your work-day duties. Through a process called photosynthesis, plants produce oxygen, filling your body with this life-giving gas that will help your body relax and defuse stress.
There are even published studies that suggest plants improve productivity in any office setting. So feel free to decorate your home office with houseplants and enjoy their fresh texture and color.
Spencer Carlson – Helping You Design Your Dream
From furniture to window treatments, artwork, and accessories, Spencer Carlson Furniture & Design is the only place in the Tri-Cities area where top-quality products are combined with passion and designer knowledge to transform your home into a stylish, customized environment!
Our designers will work with you to develop a new direction for your home or room design. We work with you throughout the entire design process, from conceptual design to implementation.
With over 50 years of combined experience, we can make your home one of a kind.
We invite you to schedule an interior design consultation with Spencer Carlson today!