Modern Mid-Century Interior Design Ideas
Mid-century interior design, featuring uncluttered sleek lines and an understated appearance, is making a resurgence in modern home design. After experiencing widespread popularity during the middle 20th century, it has now come back as a favorite among interior designers.
Designers and homeowners are smitten with the no-fuss, functional designs that offer an unparalleled timelessness and nostalgia that are irresistible.
Mid-Century modern interiors are visually light and adhere to the form-follows-function rule. Creations of this architectural type take up minimal space, leaving no excess in its design. When it comes to materials, wood and plastic are featured in furniture design, while architects relied on then revolutionary, reinforced concrete and steel.
Mid-Century modern homes, such as the designs by Frank Lloyd Wright, have characteristic flat roofs, large rectangular windows and they could be cylindrical in structure.
What is Mid-Century Design
This movement took place from the mid-1930s to the mid-1960s and was marked by iconic furniture and lighting that remain highly coveted. This architectural style is known for its use of glass, flat planes, and a powerful connection to nature.
Features of Mid-Century Design
Simple forms
Organic influences
Democratic – designed for everyone
Emphasis of function
Match Mid-Century Interior Design with Your Personality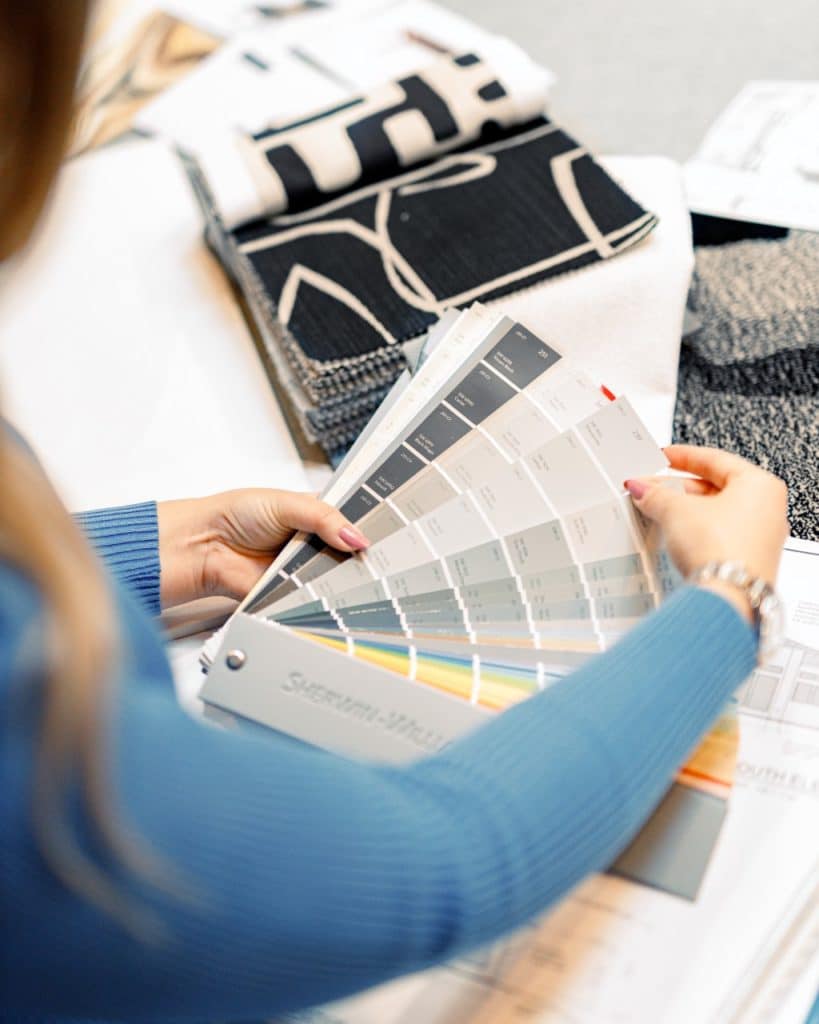 There are certain interior design styles that are more geared toward specific lifestyles or personalities than others. When you adhere to your inherent inclinations you will select only what you appreciate.
Staying true to this practice will enable you to truly adore your home and instill confidence to explore your style. That is why becoming familiar with the interior design styles that are trending now will help you enormously.
Detecting Mid-Century Home Interiors in Every Room in Your Home
For the past 40 some-odd years and to the present day, mid-century interiors greatly influence home design. Because of this distinct influence, you will notice that the interior of many homes are bolder, brighter, and more comfortable than ever.
It can be daunting to achieve this appearance without having it seem outdated or tacky. But it is achievable. As you prepare to create a retro modern interior design, acquaint yourself with the look of a mid-century modern home.
Mid-Century Modern Bedroom
Because of its gender-neutral appearance, designing a mid-century modern bedroom is pretty simple. It's especially fun to inject your bedroom with more personality. Consider using contrasting textures, such as a mohair rug and cotton weave throw. The rest of the room can be playful. Because the bedroom is meant for resting and relaxing, indulge in a unique lighting design if the room calls for it.
Mid-Century Kitchen Interior Design
Clean lines and door cabinets with simple pulls are a hallmark of a mid-century kitchen design. A kitchen island is a contemporary preference among many homeowners and it can add a vintage note to the kitchen. Go for a retro look by including slim bar stools, along with some colorful accessories.
Mid-Century Modern Living Room
Strive for a completely natural look and encourage social engagement with the arrangement of the furniture. For example, avoid making the television the focal point of the room. Create an open layout punctuated with communal spaces. Encourage social interaction and showcase retro modern interior design's furniture.
Mid-Century Modern Dining Room
You can create a beautifully cohesive mid-century modern interior with an artisanal dining table and dining chairs in blue and exquisitely shaped. Infuse the dining room with a contemporary accent with a statement pendant light or chandelier hanging above the table.
Mid-Century Modern Bathroom
Maybe you can't quite picture brilliant mid-century home interiors in the bathroom. Nonetheless, the lavatory, because of its size, is a perfect room in the house to indulge in a mid-century décor. The bathroom can really come alive in this art form with bold colors and a retro design.
To begin with, how about cabinet drawers that are sleek and minimal. Try adding décor in modest details such as pot planters, a side stool, and a couple of art pieces.
Focus on Flow
Whether you live in a large home with a big common space or in a small-scale apartment, emphasize optimal flow in order to tap into a mid-century aura. Strive for visual and physical openness, by allowing for free movement – of people, air, and light – in each room of your home.
Adorn a room with plants with furniture in front of them to avoid crowding windows. You should also leave plenty of walking room in front of, between, and in the back of large pieces of furniture. Position coffee tables at least a foot-and-a-half away from couches.
Shoot for Variety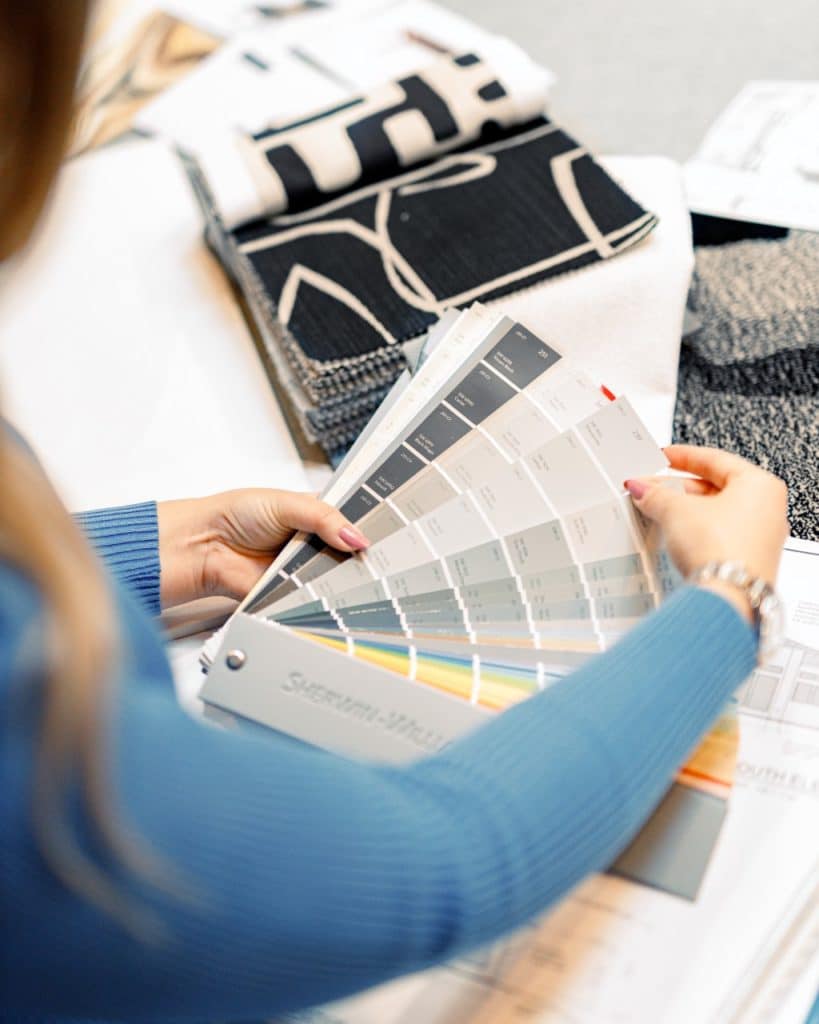 Mid-century designers combine natural materials with inexpensive synthetics like Lucite, fiberglass, Plexiglass, and vinyl. They experimented with wood veneers, molded plywood, raw surfaces, and light finishes.
Embrace the mid-century look by sourcing various pieces of wholly organic and manmade elements, or a mixture of both.
Have Fun with Color
Mid-century colors still reflect a newfound optimism that celebrates America's recovered prosperity following World War II. In the present day, mid-century colors are inspired by those of yesteryear, and vary from mustard yellow, pale green to ivy, and dark red to soft, airy pink, marigold, pewter gray and denim blue.
Feel free to also include accent walls in popular '50s and '60 colors, such as red, blue, yellow, and white – along with creamy pastels like soft turquoise and minty green. While you're at it, go ahead and incorporate decorative accessories and upholstery.
Spencer Carlson – Helping You Design Your Dream
From furniture to window treatments, artwork, and accessories, Spencer Carlson Furniture & Design is the only place in the Tri-Cities area where top-quality products are combined with passion and designer knowledge to transform your home into a stylish, customized environment!
Our designers will work with you to develop a new direction for your home or room design. We work with you throughout the entire design process, from conceptual design to implementation.
We have proudly served the Tri-Cities area since establishing our business in 1993. With over 50 years of combined experience, we can make your home one of a kind.
We invite you to schedule an interior design consultation with Spencer Carlson today!