How You Should Prioritize Purchasing Furniture for Your Home

It's like having a blank canvas to fill in now that you have a new home and you need to find the perfect furniture to accentuate your own unique style. Others may have one room, several rooms, or even every room in your home that needs furniture, depending on if it is a new home, existing home, or you're in the mood to start fresh.
How should you prioritize purchasing furniture? What approach will guarantee that you will be happy with the style, functionality, and also the price you paid for the furniture? You will find that there are many options for how you can personalize your living spaces and make them your own. But it can be daunting trying to figure out where to begin.
Here we will present helpful and practical tips for how to best prioritize purchasing furniture for your abode, whether it is a home, townhouse, condominium, or apartment.
5 Tips for How to Prioritize Furniture Purchases for Your Home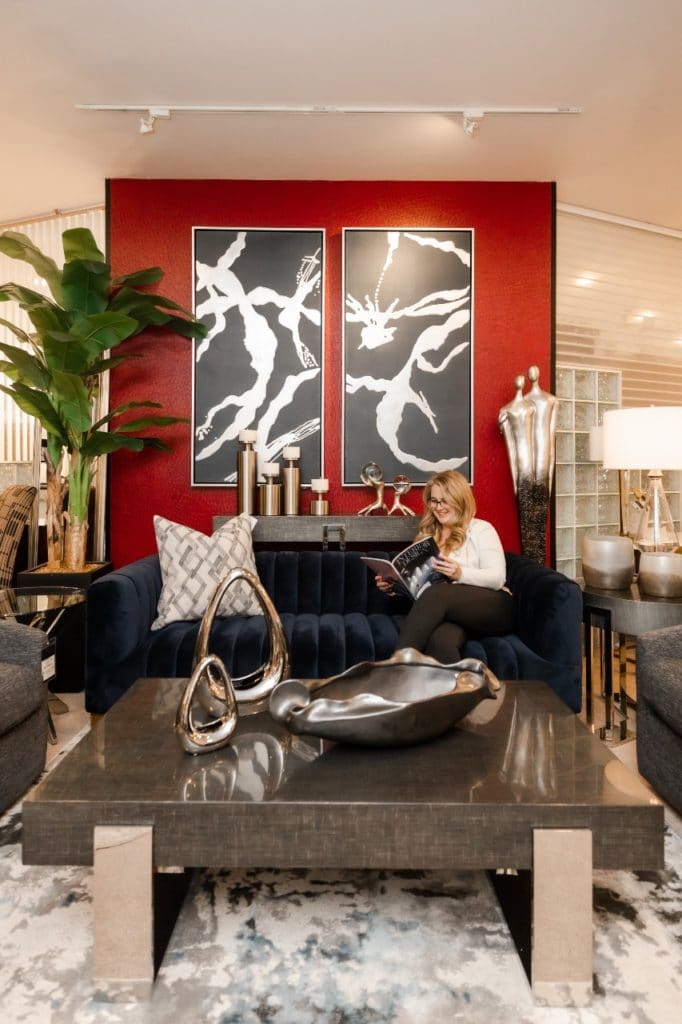 Begin with Your Vision 
As you look through your home, take time to make a list of everything you think each room needs. This would include large items such as chairs, beds, sofas, and smaller items like picture frames, end tables, lamps, etc. Consider the foyers and hallways to determine what would be most appropriate for those spaces.
What do you envision your motif will be throughout your home? Will it vary somewhat based on the room? Do you want to enhance your style more in some rooms than others? What elements will bring cohesiveness to your style?
Your answers to questions like these will form your design vision as you prepare to prioritize the purchasing of your furniture.
Identify Wants vs. Needs
Before you set out to hit the brick-and-mortar stores or visit Pinterest boards, you will want to create a budget for new home furnishings. If you just moved into your new home, keep in mind that you don't have to furnish every room in the house right away.
So, one method for determining how you should prioritize purchasing furniture is to first put together a list of furniture necessities. This might include a couch, an armoire or dresser, chairs, a kitchen table, and a desk. These pieces of furniture would be your basic necessities.
After a while, you will gradually decide what you need as opposed to what you want when it comes to furniture buying. We suggest you prioritize your furniture purchases based on the rooms where you spend the most time.
You may come to realize that you want a loveseat, a chaise longue, an ottoman, or a bookcase. Once you have the foundation of initial furniture purchases, this gives you some perspective for what would enhance your décor and motif for each room. This is an essential aspect of how you should prioritize purchasing your furniture.
Be Strategic with How You Furnish Your Rooms
When it comes to how you should prioritize purchasing furniture, one helpful way is taking a strategic approach to furnishing the rooms in your home. Identify your high priority rooms. These are rooms that are most popular in your home and where you really want to showcase your style. Once you exhaust your budget, save up funds and furnish your rooms based on your priority list.
The following is a set of guidelines for finding the best deals on furniture for your home:
Shop Secondhand: Various online bargain groups, Facebook Marketplace, thrift stores, Craigslist and flea markets, as well as consignment stores, are ideal destinations for obtaining the most value for your furniture purchases. You should be able to land great deals at these sites.
Look for Seasonal Sales: For example, late in the year could be the perfect time to find major discounts or mark downs of last year's furniture models. You might also take advantage of big sales that are usually held during the Memorial Day and Labor Day holidays.
Be Careful with Opening Store Credit Cards: It is common practice at furniture stores to motivate new customers to make big purchases by offering a zero percent interest credit card. You should be wary of these pitches. For example, if you purchase furniture using a deferred interest deal and you don't pay in full on time, then you will end up paying interest on the total purchase amount.
Spotlight High Traffic Areas in the Home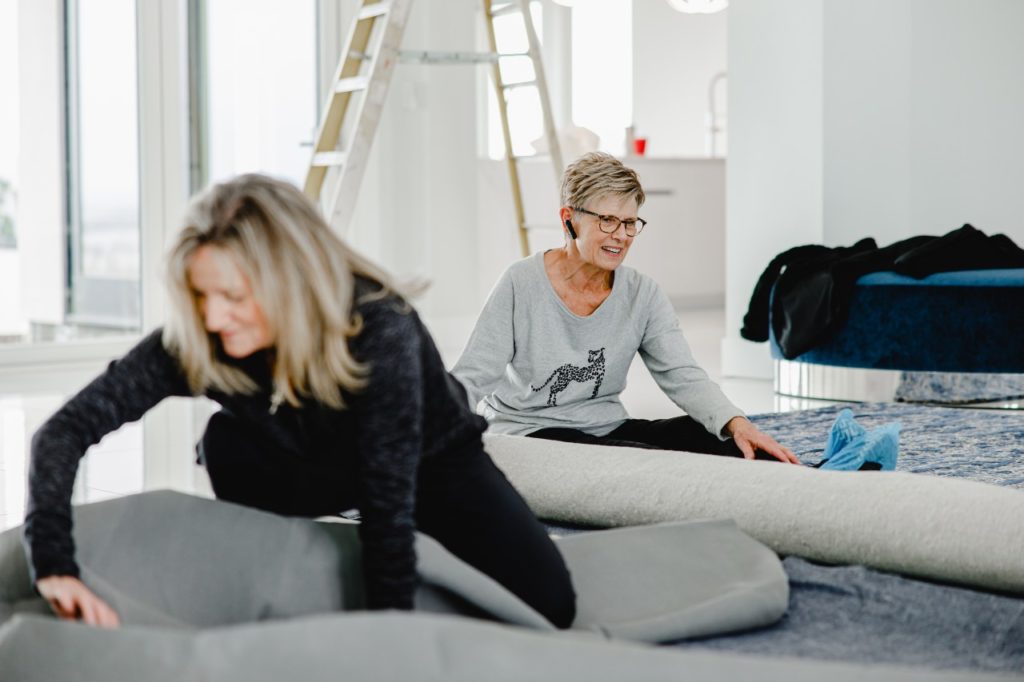 As you continue to prioritize the furniture purchasing process, take stock of your busiest living spaces in the home. Where is the most foot traffic? Focus your furniture placements on the areas in your house that get the most use. Prioritize furnishing those areas before other rooms.
Maybe you have a media room and you want plenty of comfortable furniture in that part of your home. Perhaps your basement is a popular place in the house for entertaining guests and having dinner parties. Prioritize these areas that you will occupy the most when it comes to buying furniture.
When you prioritize the rooms in your home that get the most use, you can take a more deliberative approach to purchasing furniture, while going easy on the budget. As you identify your most heavily occupied rooms, you can take more time purchasing furniture instead of having the feeling of being rushed to furnish all the rooms in your home at once.
Emphasize Quality Over Quantity 
We suggest you don't get carried away with the ambition to fill all the rooms with furniture in a short time frame, and potentially sacrificing quality for expediency. To begin with, consider the rooms that are most heavily occupied and furnish them with the best quality furniture that fits your style and lends functionality to a room.
You want good quality furniture in those rooms where you spend the most time in, so it holds up over many years. Keep in mind quality especially for items such as mattresses, bed frames, sofas and dining room chairs, for example. Maybe be more budget conscious with furniture like end tables and coffee tables. It is a good idea to invest the most money in furniture that will follow you to your next house.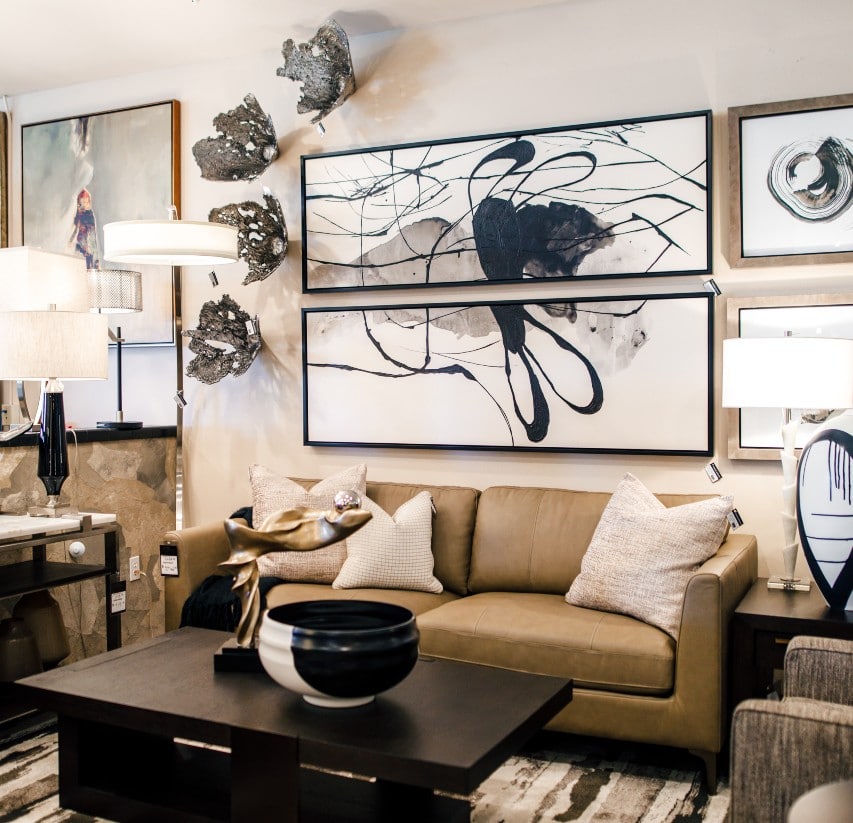 Furnishing your home is a big undertaking, so don't think you have to complete it all at once. Following some or all of these recommendations may make the furniture purchasing process more fun and more enjoyable.
Above all, remember that your selection of furniture should work for your personal style and unique needs.
Visit our Furniture Showroom at Spencer Carlson Today
We invite you to visit our furniture showroom in Kennewick today to begin the fun process of selecting furniture for your home. 
From furniture to window treatments, artwork, and accessories, Spencer Carlson Furniture & Design is the only place in the Tri-Cities area where top-quality products are combined with passion and designer knowledge to transform your home into a stylish, customized environment!
We have proudly served the Tri-Cities area since establishing our business in 1993. With over 50 years of combined experience, we can make your home one of a kind.
We encourage you to schedule a free interior design consultation with Spencer Carlson today!