Your guiding principle for being exceptionally artistic and daring when it comes to your home entryway should be always to make a good first impression. This aphorism should inspire bold and innovative ideas when it comes to decorating your entryway, or foyer.
Keep in mind that an entryway also serves a practical purpose. To begin with, an entryway is a place to take off your shoes, set your keys, and hang up your coat. It also conveys the initial impression of your home's signature style, setting the mood for the rest of your living space.
What's more, a beautiful and well-organized entryway can make your domicile feel more inviting. Plus it's a perfect way to impress your house guests.
When decorating your entryway, you should first think about how it can accommodate heavy foot traffic. You might include audacious decorative accents that establish a distinctive stylish tone. But remember, your entryway decoration is the first and most important step when trying to make an impression on a guest.
Whether your entryway is a formal foyer, a make-shift mudroom, or an apartment layout that subtly leads into the kitchen and living room, your focus should be assembling the right combination of furniture, décor, rugs, and lighting that creates a memorable impression for your guests as they come into your home.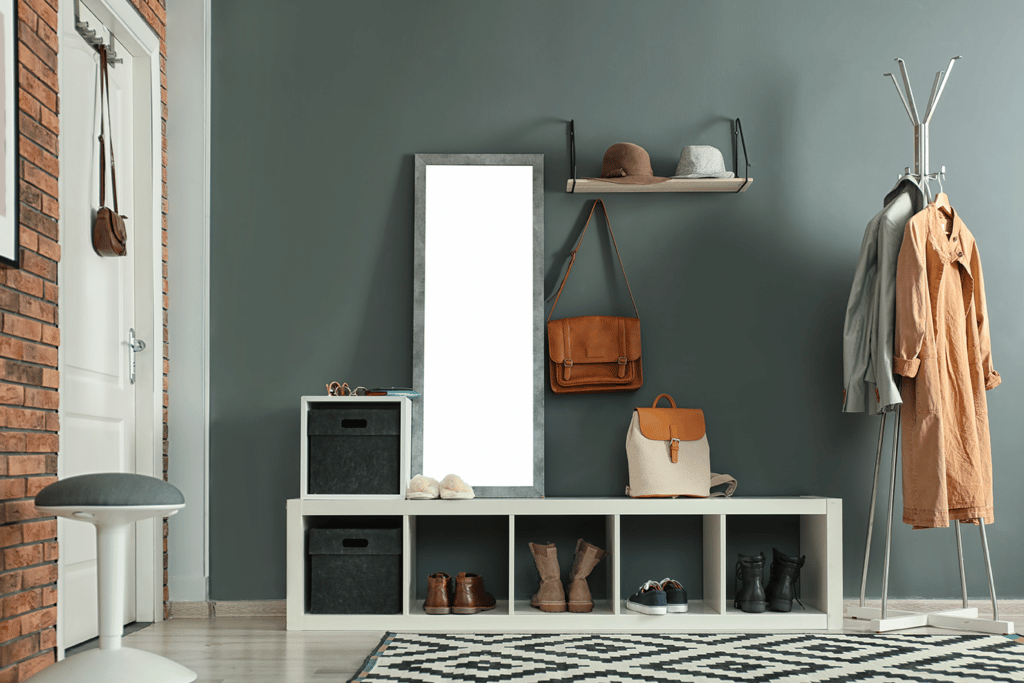 Memorable Entryway Decorative Ideas
Upgrade Your Welcome Mat
One way to make your entryway decoration pop is, to begin with, what visitors see as soon as you open your door – your welcome mat. Consider enhancing your indoor welcome mat with an antique rug that suggests a vintage or sophisticated tone. 
From a practical standpoint, choose a rug that is durable, like one made of wool. Natural rugs, as opposed to synthetic, cotton, or silk rugs, are better equipped to handle heavy foot traffic. 
Funky Entryway Chairs
Utilize chairs to show off your own personal artistic flair when it comes to your entryway and entryway decoration. For that matter, anything from a bench, chair, or stool situated near the front door can showcase your unique style.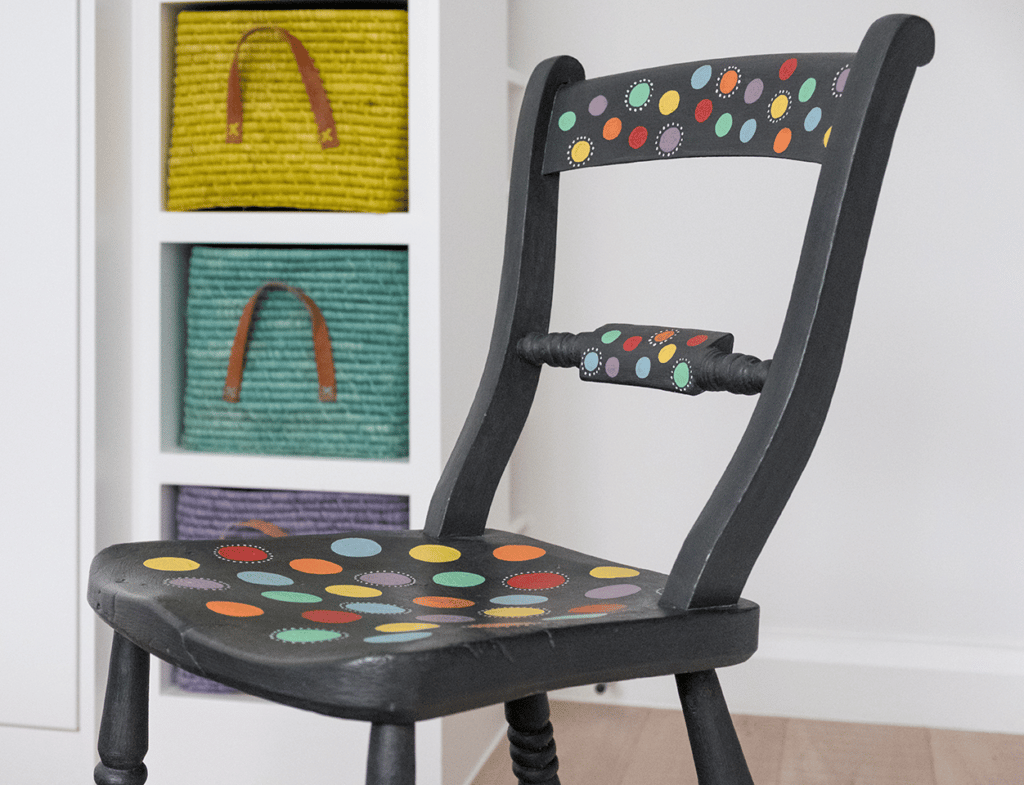 Embrace Fashion and Function
Greet guests with a blend of interesting décor and design elements that draw the eye immediately from floor to ceiling.
"Anchor the smaller space with a rug that can handle the traffic and maintain its original charm for years to come," says Designer Amanda Barnes. 
Give Friends a Warm Welcome
If you often host or entertain at your home, then go for a warm and inviting décor while focusing on a neutral palette. Pairing natural wood tones and neutral rugs could be the perfect decorative style for sending guests off after a dinner party.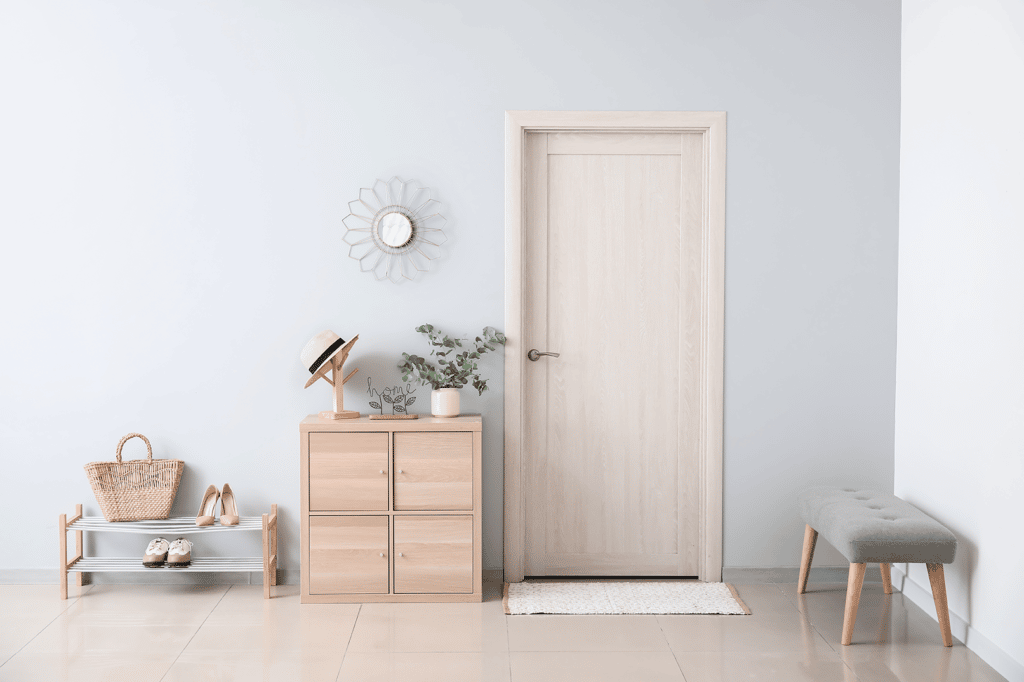 Venture Outside the Ordinary
What could be key to designing the perfect formal introduction to your house is being disarmingly charming. For example, in a more formal foyer, you could add some personality with unanticipated art. What's more, unexpected art could extend the type of lighting, coat stands/hooks, and console you decide to display in your front area.
Simple, Clean, and Rustic Entryway
Consider a stylish bench instead of shelves in your foyer. It can serve as an ideal spot for unloading groceries or having just arrived guests get settled.  You might also include a basket under the seat to hold scarves or other outerwear items.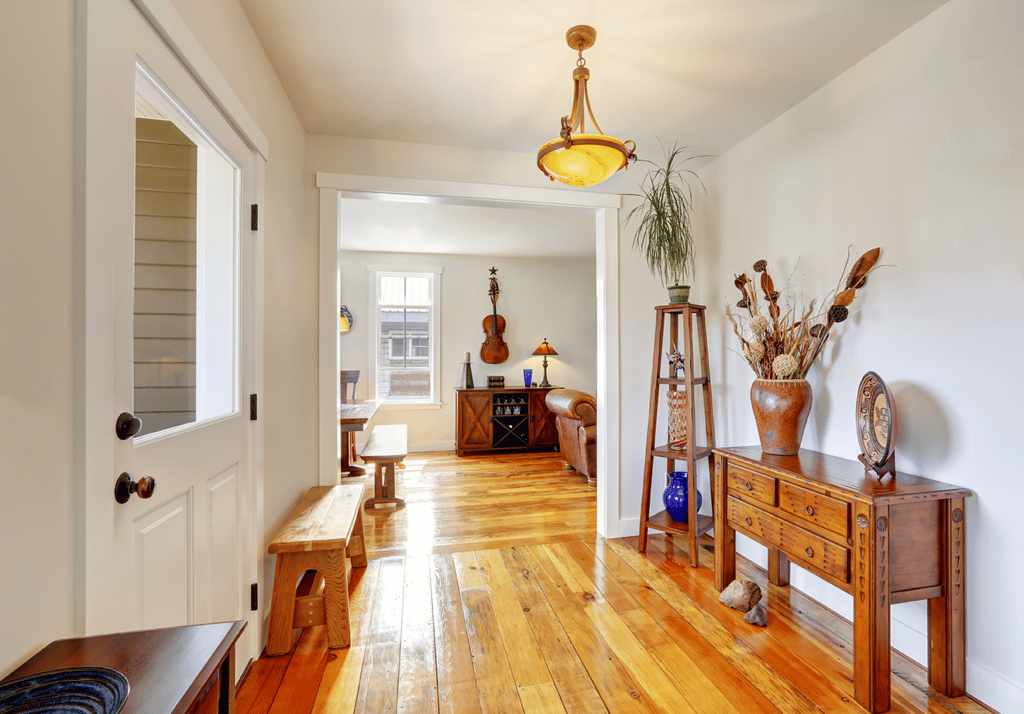 Play with Scale
Set a chic tone with oversized art. Playing with scale allows you to create intriguing vignettes. Think about a statement piece that could be distinct artwork, whether it is a painting, print, or drawing, as a way to pull together a striking entryway that leaves an unforgettable impression.
For this statement piece, select something that best coveys your unique personality in artistic form. Remember, your home décor is an expression of who you are.
Lighten Up
Consider substituting traditional lighting with a chic chandelier or pendant light that can transform a small space like a foyer, infusing this small space with a splash of elegance and a dash of refinement.
Draw the Eyes Up
Your entryway is the ideal setting to showcase high ceilings and other architectural details that produce a grand entrance. Embrace a mixture of geometric shapes, lines, and curves to draw everyone's attention around the room as you leave your guests spellbound with your bold and distinctive entryway style.
Be Daring With the Front Door
Why not take advantage of the almost endless possibilities when it comes to your front door decorative style. Draw the attention of your guests right away with an eye-catching color that will inspire your guests to possibly knock down your door to see what artistic wonders await them in your entryway!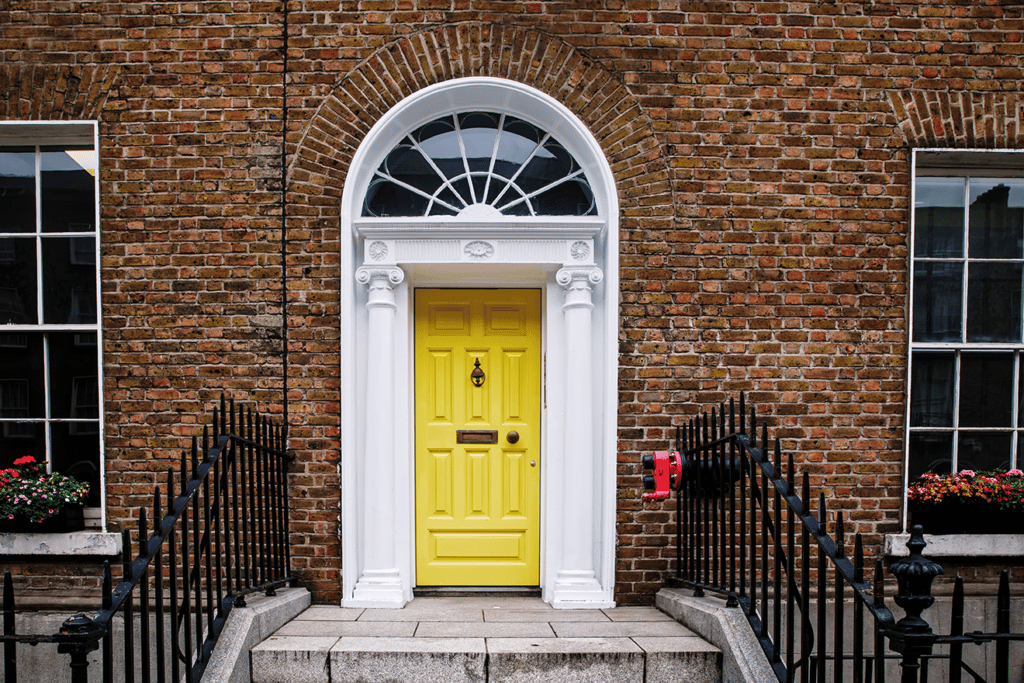 Spencer Carlson — Where Quality Meets the Needs & Details of Your Lifestyle
At Spencer Carlson Furniture & Design, we make it easy to design a space to look like it popped right out of a magazine. Our design staff is well versed in today's ever-changing style and they work diligently to create a space that is inspiring for you to find the perfect home décor!
Whether you are looking for a quick refresh or a complete home makeover, we love creating spaces that reflect our clients' unique personalities and lifestyles.
Schedule an interior design consultation today!