Changing the interior of your home can have a big effect on both the functionality of the space and the first impression that it gives to anyone who enters. Whether you are hoping to go from traditional to modern, or simply bring in new pieces to enhance certain areas, our team of experts at Spencer Carlson can help you achieve your vision when it comes to adding new personality to your decor.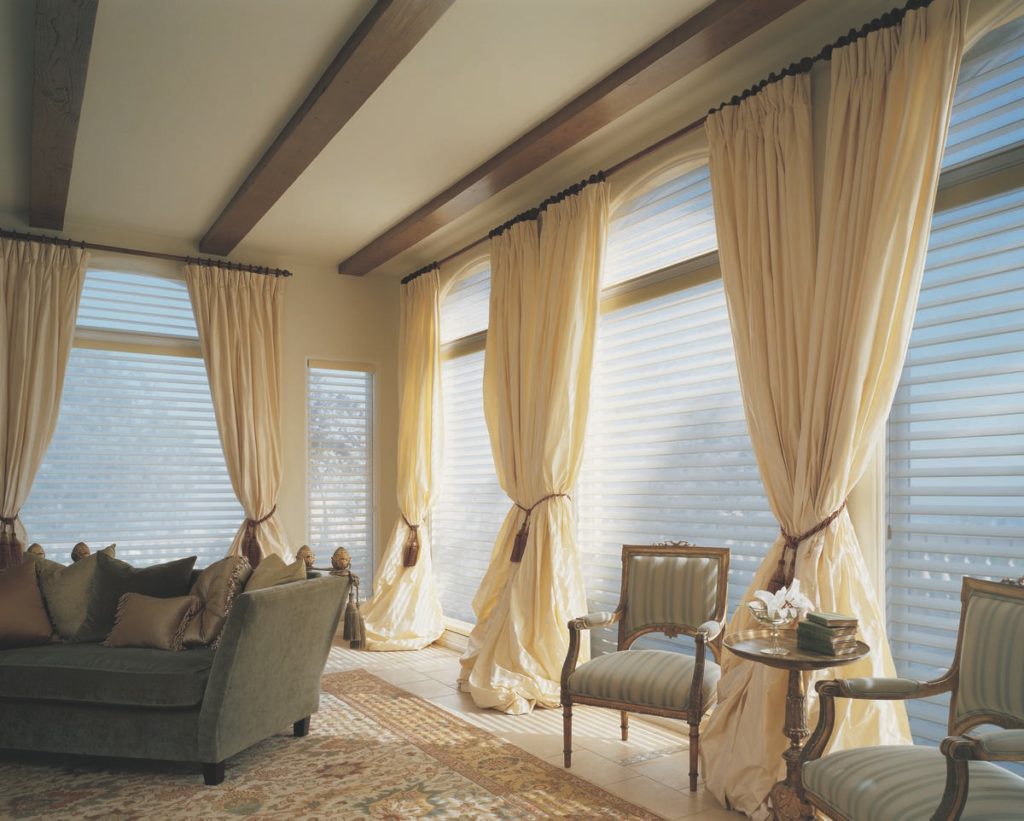 One way that you could begin adding new personality to your decor is introducing custom bedding. When buying sleep sets from traditional stores, you may find that you run into limited color options or sizes. Fortunately, this is not a problem you will encounter when working with our friendly team members. As we have the ability to create personalized comforters, bed skirts, throw pillows, quilts, and more, you will be able to create whatever you feel would effectively change your bedroom. Therefore, you will have creative freedom when it comes to changing the current aesthetic.
Perhaps you are hoping to create custom pieces for your windows as well when adding new personality to your decor. If so, we can certainly help you in that area. Curtains and drapes can make a strong statement and draw the eye to a particular area of a room, so integrating one-of-a-kind window treatments can help you change the overall look in a quick and easy way.
We proudly offer a wide assortment of colors, patterns, and fabrics, which lends itself to a truly unique design process. Adding new personality to your decor will, of course, come with other benefits as well. Not only can these window fashions alter the style of a room, but they can also help add a new level of privacy. This means that they can work wonders in bedrooms or living spaces. Additionally, drapes can help regulate the temperature of a room as well due to the fact that they can serve as a new type of insulation. As a result, bringing these pieces into your home also has the potential to lower your monthly energy bill.
In addition to the aforementioned ideas, we offer an impressive assortment of lighting options, furniture, and other home accessories. Therefore, we can help you in any way when it comes to adding new personality to your decor. From living room sofas to floor lamps, you will be able to explore a range of possibilities once you begin working with our experienced staff. To find out more about how you can start upgrading your home's interior, feel free to reach out. We are located at 413 N Kellogg St in Kennewick, WA. You can also reach us by phone at 509-736-5342.
As our service area extends beyond our physical location, we can offer extra help to those who live within the Tri-Cities – Kennewick, Richland, Pasco, West Richland, and the surrounding areas. Contact us today to begin. We look forward to hearing from you and discussing how we can work together to start adding new personality to your decor.