When it comes to tying the generations together and strengthening family bonds over long periods of time, we pass along various items that capture the unique story and special history of our families that loved ones can cherish.
Whether they are momentos, recipes, jewelry, scrapbooks, or photo albums, we hand down these treasured items to be enjoyed and savored through the years.
Heirloom furniture also has a legacy worth honoring and treasuring, as these items are passed down from generation to generation. Family heirloom pieces are among the highest quality furniture you own. They were built to last and meant to be cherished.
Heirloom furniture is special in that it has been built to last long enough to allow your family to inherit such pieces. It is furniture that is handcrafted, built with exceptional quality materials, and created to last generation to generation.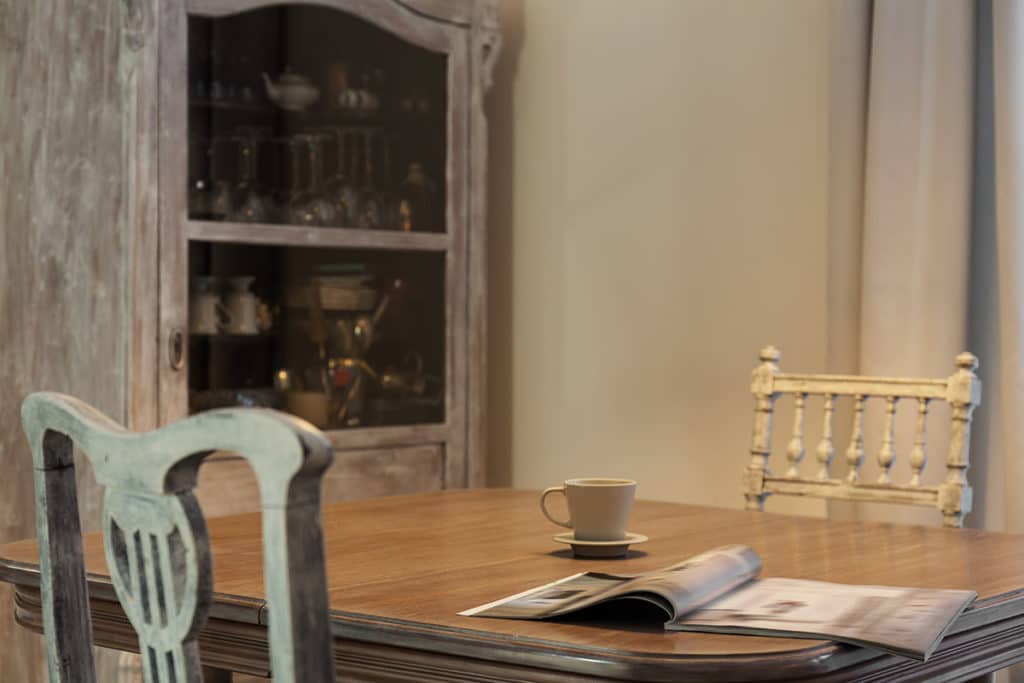 How Does Heirloom Furniture Stand Out from Other Furniture?
Impeccable handmade craftsmanship and the finest materials are keys to the long-lasting heirloom furniture characteristics.
Here are several qualities that make heirloom furniture superior to other types of furniture:
Hardwood Construction
Fiberboard or medium-density fiberboard should be avoided. These materials tend not to hold up well over the years. Conversely, you'll find that hardwood is extremely durable and stylish. An able craftsman is likely to ensure that the grain and color match well in each piece of wood used in the construction.
Style
Heirloom furniture is one-of-a-kind furniture that has quality written all over it. It has a unique design that is attractive and timeless, ensuring its mass appeal for years to come. You'll find that heirloom furniture is made with the utmost care and craftsmanship. They often tend to have their own unique styles often based on a particular cultural or environmental theme.
Ecologically Sound
Heirloom furniture is also better for the environment as it replaces options that usually wear out fast and will be disposed of in landfills with unneeded waste. When you purchase heirloom pieces, you will be doing your part to save the planet. This is because you are buying quality made solid wood furniture that should last for decades.
Ways to Incorporate Heirloom Furniture with Your Home Décor
Create Some Balance in Your Room Design
When you set out to integrate antique pieces of furniture it is advised to give your living space a sense of dignity and character. You want to avoid a museum type of appearance. You can balance your heirloom furniture with your more contemporary pieces.
Avoid an heirloom from being too salient in a room with predominantly contemporary furniture by adding a couple of other antiques from the same period.
Select a Cohesive Color Design
It is important to adhere to a cohesive color scheme when setting out to mix and match styles and eras. You want to merge your design and be sure your living space has a consistent look and feel.
When using color to unite a space, consider repeating each hue two or three times throughout the room.
Try Updating Your Heirloom
Even though a piece of furniture is an antique doesn't mean you can't enhance its appeal by updating its appearance. An update is an ideal way to allow your heirloom furniture to evolve with the times.
For example, consider refreshing your antique chair with a new coat of paint. Doing something this simple can make for a remarkable change as it becomes a piece that is fresh and modern.
Why Purchase Heirloom Furniture?
Solid wood furniture looks elegant and it is available in a variety of styles. It can be passed down to family members for generations because of how well the quality of the wood holds up over the years.
Heirloom furniture can be gifted and re-gifted time after time.
We invite you to visit Spencer Carlson and see for yourself our stylish and valuable heirloom furniture. When you choose high-quality furniture, you will have pieces that you will love for decades and beyond!
Spencer Carlson – Helping You Design Your Dream
From furniture to window treatments, artwork, and accessories, Spencer Carlson Furniture & Design is the only place in the Tri-Cities area where top-quality products are combined with passion and designer knowledge to transform your home into a stylish, customized environment!
Our designers will work with you to develop a new direction for your home or room design. We work with you throughout the entire design process, from conceptual design to implementation.
With over 50 years of combined experience, we can make your home one of a kind.
We invite you to schedule an interior design consultation with Spencer Carlson today!