How to Add Character to Your Home
Whether you live in a ranch-style house with open living spaces, a French country-style home with distressed wood and subdued palettes, a cozy and charming cottage-style house, or a contemporary style home with its focus on clean lines and natural textures, you want your abode to reflect your unique style and architectural preferences.
Above all, your home should exude a charm and have its own personality that is in line with your creative flair. One of the best ways of pulling this off is to add character to your home décor. There are many ways that your home can evoke that special feeling that tells guests this is your home!
In this blog article, we will look at practical and simple ways to bring out the character of your house. From the subtle to the distinct, these interior design tips will inspire you to look at your house in a whole new way. By the time you finish your home interior makeover, your home may become the most popular house that your friends flock to.
#1 Evaluate the Unique Qualities of your Home
Before you begin to break open the paint or inspect window treatments, first consider the personal style of your house. What stylistic aspects of your home do you like and what do you want to change?
Additionally, be cognizant of the architectural design of your home. For instance, is your space modern or traditional? You want any interior design changes to accentuate the architectural design of your house while heightening its aesthetic appeal. As you infuse more character into your home, maybe you will want to contrast certain elements of your living spaces.
Examine your home for spaces where you might want to create a stunning focal point or make a beautifully unique statement. Maybe you will decide to decorate your home with furnishings that contrast with the style of your architecture.
No matter which direction you go, it is helpful to initially assess the unique qualities of your living spaces.
#2 Update Your Light Fixtures
Selecting the right lighting will set the mood for all your living spaces. You can inject a room with comfort and character based on the light fixtures you choose. For example, perhaps you will opt to install mini-accent lights above wall art or framed family photos.
For larger rooms, such as a living room or dining room, you could choose to have a chandelier that will make a magnificent focal point. For a smaller room, consider a distinctive floor lamp.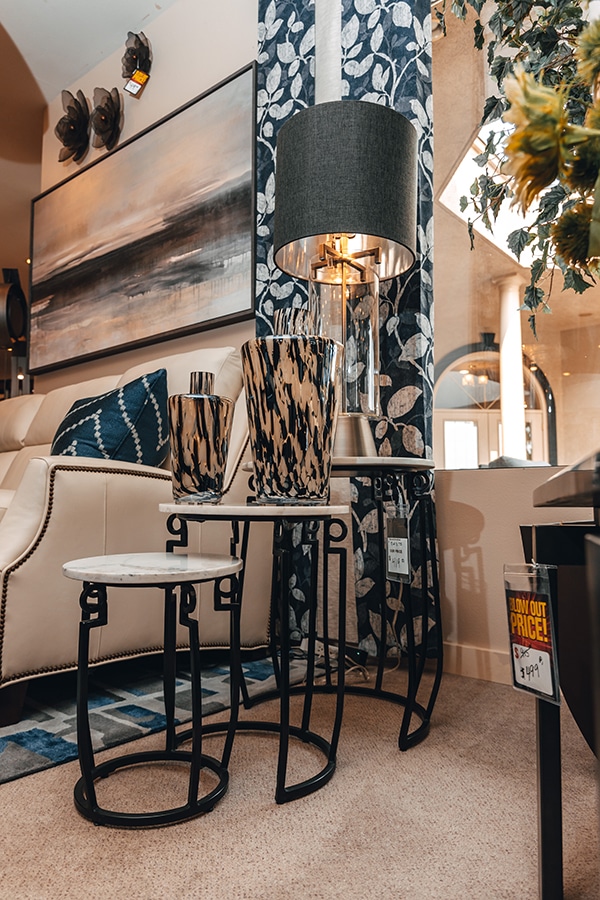 #3 Showcase Your Collections
Whether you collect vases, brass figurines, antiques, mid-century design pieces, vintage kitchen tins, or quilts, you can include these elements in your quest to bring out the natural character of your home.
For example, you could add visual interest to bookcases, coffee tables, or nightstands. Maybe accent rooms with some of your collected items in ways that transform the ordinary into the extraordinary when it comes to bringing some character into a living space.
#4 Inject Your Living Spaces with Colors and Patterns
Consider the addition of vibrant colors into a bedroom with fresh flowers, dazzling designed pillows, and bold patterned, show-stopping artwork on the walls. Color, when applied with your own creative flair, can animate any room and bring it to life.
Even in small spaces, you can inject some flair and pizzazz to a room and underscore its unique character. This might mean navy blue linen curtains for your balcony door or a forest green area rug situated in the center of the room.
The right mix of colors and patterns will go a long way in establishing a distinct motif for each living space that helps to define the character of your home.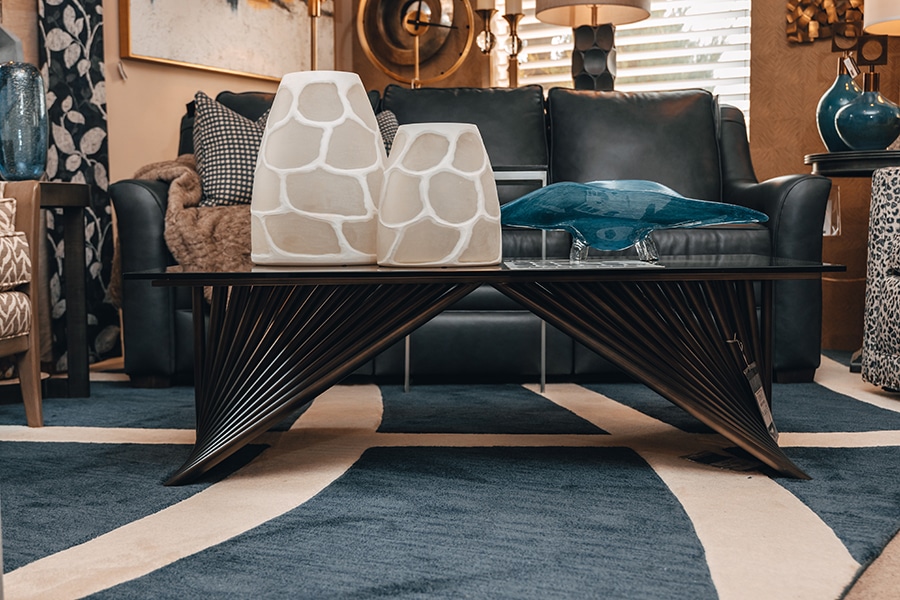 #5 Add Character to Your Entryway
Set apart your entryway with distinct charm and elegance by making a stylish initial impression. Add personal touches or create a functional entryway checkpoint.
For example, ways to include functionality in your entryway include putting in drawers to collect your mail, and a tray used for important items such as your keys and wallet. Add hooks near the door to hang your bags and coats. These home interior changes are a perfect way to add greater functionality to your entryway.
Curate décor and art in your foyer so when you first come into your home you are welcomed with things you like that are also comforting. For example, add some family portraits or mementos from your favorite vacation spot in your entryway.
You could also bring some artistry to your foyer with splashes of color and subtle touches. Select a color palette and try a few shades of your favorite hue of colors throughout the space. Consider choices of baskets, rugs, art, and decorative accents.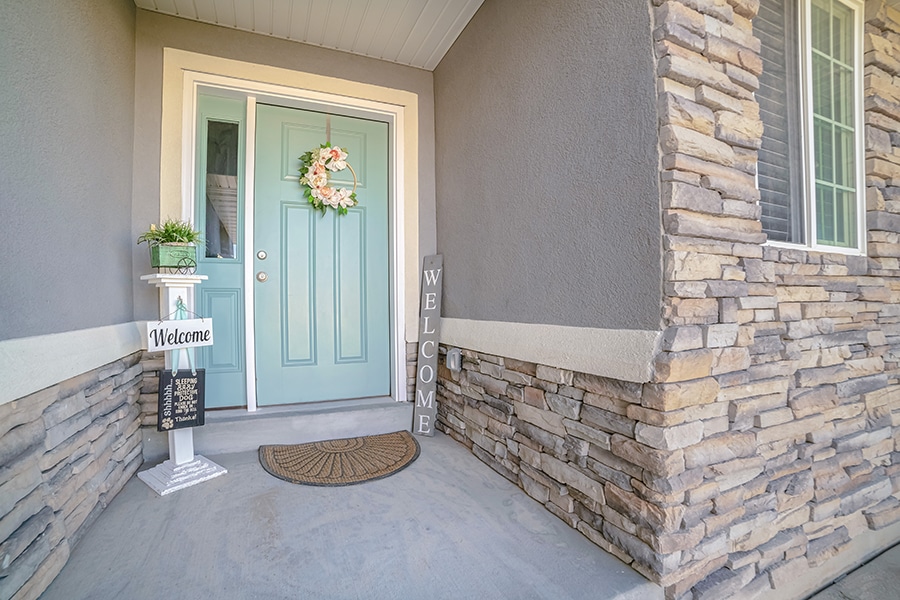 #6 Add Some Old-Fashioned Appeal to Your Rooms
Visit a flea market and pick up some vintage furniture, signs, and collectibles that will add some unique charm to your home.
#7 Think Wood Flooring
Instead of floors composed of synthetic materials, choose natural wood or bamboo flooring that will revitalize your home interior with added character. Add some warmth to a room with area rugs.
#8 Paint Your Cabinets
If you'd rather not spend the money to purchase new kitchen cabinets, slap some bright paint on them and transform your cabinetry from dull to spectacular with dazzling colors.
#9 Update Doorknobs in Your Home
Do away with standard doorknobs and invest in antiqued brass, crystal, or colored-glass doorknobs for your interior doors. This is a subtle but effective way of imbuing your home with added character that your guests are sure to notice and appreciate.
#10 Enliven your Walls with Wallpaper
Wallpaper has gained popularity in recent years. Keep it simple by using a peel and stick wallpaper. Come up with a choice of wallpaper that makes guests feel welcomed with a dash of sparkle to elevate the mood.
#11 Have Fun Adding Character to Your Home
Ultimately, you want to select a fun décor in your home that reflects your personal style. Be as creative as you want to be in choosing the perfect elements and unique accents that bring out the character of your home.
Spencer Carlson – Helping You Design Your Dream
From furniture to window treatments, artwork, and accessories, Spencer Carlson Furniture & Design is the only place in the Tri-Cities area where top-quality products are combined with passion and designer knowledge to transform your home into a stylish, customized environment!
Our designers will work with you to develop a new direction for your home or room design. We work with you throughout the entire design process, from conceptual design to implementation.
We have proudly served the Tri-Cities area since establishing our business in 1993. With over 50 years of combined experience, we can make your home one of a kind.
We invite you to schedule an interior design consultation with Spencer Carlson today!